WelcomePack acquaints newcomers with Canadian brands
The company is welcoming immigrants in the GTA with sample products and customized promotions.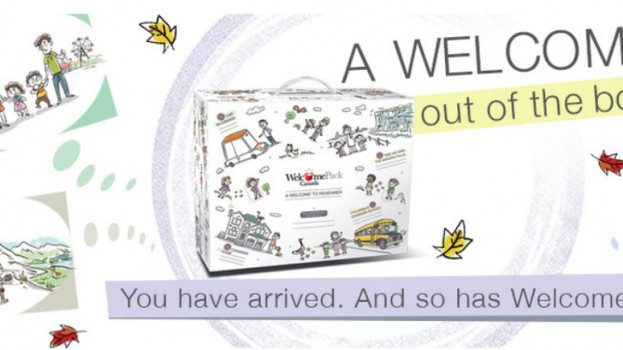 It's easy to take for granted the relationships we've built with brands over the years. We generally know what soup or cereal to grab from the shelf when walking through the aisles of a grocery store. But for those relocating to Canada, shopping can be an overwhelming task as many products are foreign.
To help make integrating less challenging for newly landed immigrants, Albert Yue launched WelcomePack Canada in September, providing gift packs filled with $1,000 worth of product samples and coupons from more than 30 brands. The company anticipates distributing a total of 30,000 packs before the end of the year.
In addition to consumer brands, including Dove, Becel, Heinz and Knorr, the WelcomePack also gifts newcomers with offers in the real estate (Tridel), banking (CIBC), telecommunications (Rogers), automobile (Hyundai), grocery (Asian-focused T&T Supermarket) and restaurant (Mandarin Restaurant) categories.
Yue says he is open to partnering with other brands in categories such as retail and entertainment, to provide samples and coupons in the WelcomePack. "[But] we're very selective with the brands we choose, we want them to be leading brands in their category because we're recommending them to new immigrants," he adds.
The WelcomePack gift box also contains a 134-page magazine with coupons and advertorials that detail product benefits as well as recipes from brands like Unilever-owned Lady's Choice sandwich spread and Knorr chicken broths and beef stocks.
Participating brands pay $30,000 to have their products included in the box and/or magazine, says Yue. Top-tier partners pay an additional $20,000 to have a three-second logo presence in a 60-second commercial, which launched in mid-September with creative and media from Dyversity Communications (a Toronto multicultural marketing agency, also founded by Yue). The ad is currently on Chinese, Korean and South Asian TV channels, as well as in print, online and on radio.
Distribution of the boxes is currently taking place in the Greater Toronto Area in over 30 immigration service centres and other organizations like the YMCA and Toronto District School Board. Only those who are 18 years or older and have been in the country for less than two years can register for the box at the centres. Yue says the company chose the service centres because there is a natural footfall from immigrants looking for information, language classes and jobs.
When they register to receive the box, they're given the option to continue to receive future offers and information from WelcomePack Canada and participating brands. "We can then slice and dice the database and communicate to different segments," says Yue, using Chinese New Year as an example of an occasion the company can use to target Chinese women, sending special festive food recipes to use for their 2014 Year of the Horse celebrations.
"Canada's marketing scene has become quite multicultural," adds Yue. "We welcome over a quarter million new immigrants every year…Every brand wants to establish a new relationship with them and have that first-move advantage, [because] you remember the first brands you're welcomed by."