The Shopper Innovation Awards deadline extended
Brands and agencies have until Nov. 15 to enter this year's SIAs, which will be judged by a panel of experts co-chaired by Capital C's Tony Chapman, Kraft's Tony Matta and Best Buy's Angela Scardillo.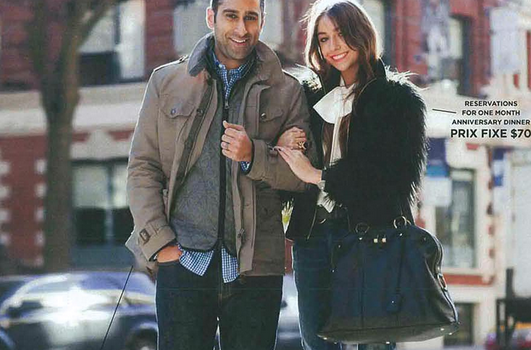 Brands and agencies have until Nov. 15 to enter this year's Shopper Innovation Awards, which honours breakthrough achievement in the retail and CPG space.
With store aisles packed with products vying for consumer's attention, strategy magazine launched the SIAs in 2013 to award innovative shopper marketing programs.
MasterCard and MacLaren McCann picked up the Grand Prix win for its Stylicity campaign, bringing its World MasterCard Fashion Week sponsorship to retailers across Toronto. James Ready, McDonald's and more joined the credit card in the winners' circle.
The competition is open to any Canadian retailer, manufacturer, agency or other company (or Canadian arm of a global company), that have created or worked on an in-store program for Canadian audiences launched between Sept. 1, 2012 and Nov. 1 2013. Categories include everything from "Out of the box retail," to "Small budgets, big impact" to "Partnering: CPG/Retailer innovation & collaboration," and will be judged anonymously, online by a panel of industry experts.
This year's jury will be co-chaired by Kraft's new CMO Tony Matta, Best Buy's VP marketing Angela Scardillo, and returning co-chair, Capital C's CEO Tony Chapman.
The rest of the jury includes: Maureen Atkinson, senior partner, J.C. Williams; Nuala Byles, CD, Geometry Global; Jason Dubroy, VP managing director, Shopper DDB; Louis Garceau, president, Brand Momentum; David Grisim, associate brand director, P&G; Joe Jackman, CEO, Jackman; Kevin Lund, managing director, global retail programs, Perennial Design; Nola Martin, senior marketing director, consumer insights and shopper marketing, Maple Leaf Foods; Nicole Rocheleau, insights and shopper marketing manager, Energizer; Andrea Randolph, VP marketing, The Beer Store and Christine Ross, partner and managing director, Spider Marketing Solutions.
To see full entry details, visit Shopperinnovationawards.strategyonline.ca