Creative Report Card: DDB's gold-star performances
A fly-on-the-wall look at what goes on behind the production curtains of some of the agency's winning campaigns
Have a behind-the-scenes look at what went into putting together winning campaigns by DDB, which took top agency honours in this year's Creative Report Card.
Canadian Tourism Commission
"35 Million Directors"
Some of the wins: Four Gold CMAs; six Applied Arts awards.
Canadian eccentricities: More than 8,000 Canadians shot and submitted 65 hours of video footage for the CTC's user-generated contest. That's 2.7 days worth of content that the creative team, among them Neil Shapiro (#24 on the CW list) and John Larigakis (#21 on the AD list), pored over for weeks to cull clips of Canada's quirks for a final 120-second video. The duo described the footage as "eclectic," recounting unorthodox clips of a man feeding and whispering into the ear of his pet llama, a French-Canadian family's awkward kiss at a landmark, as well as a fascination with elk drool.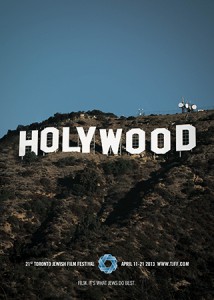 Toronto Jewish Film Festival
"Film. It's what Jews do best."
Some of the wins: Silver LIA; two Communication Arts awards.
Jewish DDB copywriters: David Ross (#7) and David Horovitch (#18).
By the numbers: The film fest's self-deprecating campaign, which poked fun at Jews' shortfalls as plumbers, contractors and lumberjacks (and resulted in overall festival box office sales up 14%), was also supported by "J-Dar." In three weeks, the algorithm-based online tool scanned 122,000 movie credits for Jewish names to determine just how "Jewish" the films are…
White Christmas: 10% more Jewish than Fiddler on the Roof.
The Santa Clause: 10.69% more Jewish than Hannah and Her Sisters.
Elf: 36.3% more Jewish than Eight Crazy Nights.
"Buy"; "Drug"; "Rob"
Some of the wins: Two Bronze Marketing awards; Applied Arts award.
Flawless anonymity: Look carefully: you won't see the faces of witnesses hidden behind hands concealing weapons, participating in drug trafficking and committing armed robbery in the ads to drive anonymous tips. Although the talents' faces were concealed from view, as part of the usual protocol, the creative team still used hair and makeup for the shoot.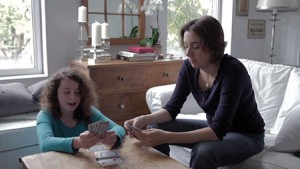 Big Sisters of BC Lower Mainland

"Being a Big Sister takes less time than you think"

Some of the wins: Bronze Clio; Marketing Awards bronze; Communication Arts award.


Genuine reactions: Kids really do say the darndest things. When the team shot 24 scripts for the Big Sisters campaign that showed a volunteer and youth engaging in candid conversation, they went off script for a bit, unbeknownst to the big sister. The little sister was prompted to ask or say whatever she pleased to get a genuine reaction. Two of the unscripted spots made it into the final 12, including the Clio award-winning spot where the girl states, "I wanna baby," prompting an unmistakably real chuckle from the big sister. And it worked: the organization reported a spike in volunteers and a 64% increase in traffic to the website, the highest number of visitors it's ever had.