Bensimon Byrne celebrates 20 years with new wins
From work for Eaton's to Molson's "Rant" to its latest Nestle and Constellation wins, we look back at the agency's last two decades.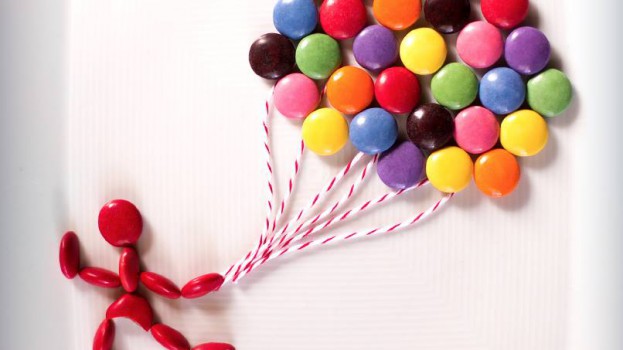 Toronto's Bensimon Byrne is celebrating 20 years this month. And the independent agency, which has grown from an original staff of five employees to 160, kicked off the milestone year with two account wins for its subsidiaries Narrative PR and OneMethod Digital + Design.

Nestle Waters Canada has awarded OneMethod (acquired by Bensimon in 2011 and led by Amin Todai) the digital and social media business for its Nestle Pure Life, Nestle Pure Life Sparkling, Perrier and S.Pellegrino brands, the agency says, with the first work expected this spring. The win grows OneMethod's business with Nestle – the agency has been working on its confectionery brands, such as Kit Kat, Aero, Smarties and Turtles since 2013.

Meanwhile, Narrative PR (launched in 2007 and helmed by Amanda Alvaro) is expanding its business with Constellation Brands, representing its import portfolio within Canada, including Kim Crawford, Robert Mondavi, Clos du Bois, The Dreaming Tree, Ravenswood, Ruffino and Woodbridge by Robert Mondavi. It won Constellation's domestic wine business three years ago.

The first work, expected this spring, will be an "Unwind Together" campaign supporting the new partnership between Woodbridge by Robert Mondavi and Miss Vickie's potato chips.

The two wins are the latest chapter for the agency founded by Jack Bensimon and Peter Byrne in 1994, with Eaton's department store, the fifth largest broadcast advertiser in the country at the time, as its first client. The independent went through a period as part of a conglomerate: D'Arcy Worldwide acquired Bensimon Byrne in 1997, putting Bensimon in charge of the larger agency's Canadian operations. However,  D'Arcy was acquired by French multinational Publicis SA in 2002 and Bensimon Byrne bought itself back from Publicis in 2006.

Since then, it has started Narrative and acquired One Method, which Bensimon says helps set the agency apart. The full-service PR shop housed in the agency gives it "a real competitive advantage when we can talk to clients about an earned media play as part of its advertising," he says.

Financially, however, every division is part of a single P&L, OneMethod operates independently to Bensimon Byrne, and is located in a different building. Where the main agency focuses on "what's now", OneMethod experiments with "what's next," allowing clients room to pursue initiatives that are not always bottom-line driven, Bensimon says.

The company has also put a recruitment focus on hiring people with outside interests beyond the agency's walls – managing director, strategy Max Valiquette, for example, has a specified number of days for public speaking in his contract and OneMethod president Amin Todai has investments in multiple Toronto restaurants, including La Carnita and Home of the Brave.

"The quid pro quo of having people like that on our staff is at least balanced if not more so to the time we allow them to pursue those other interests," Bensimon says. "The more I talk to clients about it, the more they see it as a comparative advantage for us.

"Cultivating and supporting outside interests tends to attract more people like that," he adds. "Our currency and fluency with social media, with culture, food and beverage, with politics, all of those other areas outside of advertising is heightened by the fact we have prominent people working in each of those areas."

Today, the shop is owned by five partners – Jack Bensimon, Colleen Peddie, David Rosenberg, Amin Todai and Joseph Bonnici. Bensimon Byrne counts Scotiabank, Constellation Brands and Nestle among its top clients and the agency is perhaps best known for Molson Canadian's "I am Canadian" campaign, which was recently honoured with the McLuhan Award by the Canadian Advertising Museum.

As it looks to the future, Bensimon says it wants to broaden its services in Canada while establishing a footprint in the U.S., though Bensimon says there are no plans to open a physical shop in the States.

Check out the interactive timeline below to see some of its other big milestones and campaigns.