Branded videos surpassed 100 million hits last year
A new study found the branded content wave is still rising, with an almost 50% year-over-year increase in views.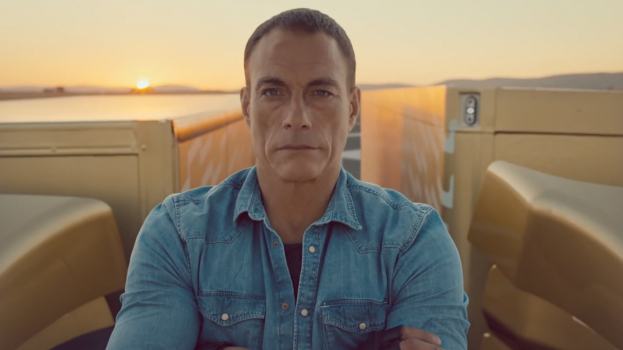 Branded video seems to be riding a wave that is just getting started.
According to a report issued by Boston-headquartered research firm Visible Measures earlier this month, the branded video industry's total views leapt by 44% between 2012 and 2013.
The 8.3-billion branded video views recorded last year almost equals the cumulative total of 10.7 billion views registered from 2009 through 2012, indicating that the popularity of this trend has graduated from taxiing on the runway to full-fledged takeoff.
"We've seen massive growth in branded video viewership year over year since 2009 and it shows no sign of slowing down," says Mallory Russell, Visible Measures' content editor. "2012 was a turning point year for branded video — it was the year of  'Stratos' and 'Kony' 2012, monster hits in the viral video world. 2013 was about storytelling — we saw this in Dove's 'Real Beauty Sketches' and TrueMove H's 'Giving.'"
For 2014, Russell says "we're going to see brands really hone in on forming emotional connections with consumers across brands. Budweiser did it with 'Puppy Love' and Wren with 'First Kiss.'"
With three 2013 campaigns surpassing the 100 million views plateau – Turkish Airlines' 'The Selfie Shootout,' Volvo Trucks' 'Live Test' (including the memorable Jean-Claude Van Damme leg split between two trucks driving in reverse) and the aforementioned 'Real Beauty Sketches' –  and another 1,020 topping one million views each, Russell says branded video is the place for companies to advertise.
"I think there is no question now for brands that in order to compete and engage viewers they need to be in the branded video space," Russell says. "Viewers don't want ads forced upon them, but they will choose to watch ads if they tell a good story, which is what good branded video does. Branded video will become especially important as we continue to see Pay TV subscriptions fall and consumers cut cords."
Most of these gains are being generated by new campaigns: For 2013′s 8.3 billion branded video views, new campaigns accounted for 6.5 billion views, or 78 per cent, which is more than in 2012 (75 per cent) and 2011 (65 per cent).
The  competition is also getting tougher.
"The viral video universe is becoming more crowded as brands see how effective video can be in engaging consumers," Russell explains. "So, yes, it takes more to break through the clutter because there are more campaigns out there than ever before. At the same time, there is also more interest in branded video than years past. Viral videos are common headline fodder not only in marketing focused publications, but also in general publications.
"More than the noise in the space, however, view counts are just being driven up. Brands are becoming more strategic and savvy in their video ideation, production, and distribution. This has led to an increase in the average number of views across branded video campaigns. For the first time in 2013, every campaign in the top 10 most viral campaigns between 2009 and 2013 had more than 100 million views. Topping 10 million, 20 million, 30 million, and 40 million views is getting more common for branded video campaigns."
While there are no guarantees for viral video success, Russell says agencies should keep the following in mind when creating branded videos:
An agency needs to create a story that conveys the brand in an authentic way.
The agency needs to craft the story in a way that forms an emotional connection with the viewers, be it through humor or heartbreak.
Agencies need to think like journalists – they need to ask themselves whether their story is newsworthy.
The agency needs to be strategic in its distribution strategy.
Russell says a branded video's newsworthiness "relates not only to the campaign's ability to get press to write about it, but also its ability to get viewers to share it with their friends. The sharing out of campaigns, the user-generated content, that all adds up to earned media, which is what makes a real viral sensation."

Russell also says the campaign will work best if launched on a Monday or a Wednesday.

"Monday is a good time to launch a campaign because it is the beginning of the week, and people are refreshed and catching up online after the weekend. Wednesday is the middle of the week, but the perfect time to reach viewers before they start thinking about the weekend again."