Ikea's house rules
The brand is opening up the conversation to find out how people live peacefully with others in a new campaign from Leo Burnett.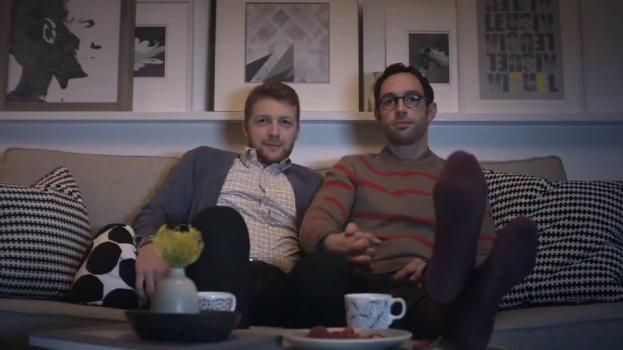 Ikea and Leo Burnett launched a new campaign highlighting the house rules people live by to make co-habiting a peaceful experience.

Kicked off on March 27, and running intermittently over the next six months, the new campaign still fits into the brand's overarching "Long Live The Home" platform, launched two and a half years ago, but opens up the dialogue with consumers, says Morgan Kurchak, writer and ACD at Leo Burnett.

"Ikea has this mission to provide a better everyday life at home," he says. "This time, we wanted to do that by reminding people that they're the ones who mould the comfort, fun and security they feel, and that Ikea has the style and function to support that self-expression."

The campaign focuses on how certain rules – such as no flushing the toilet when someone is in the shower – make living in a house with someone else a tolerable and enjoyable experience.

The campaign was inspired by the house rules Kurchak and his partner, David Federico, AD/ACD, Leo Burnett, had growing up.

Federico says the campaign isn't meant to tap into the overarching nostalgia trend playing out in the creativity space right now, however, the core demographic (couples in their mid-30s to early 40s) may find themselves reminiscing about their own house rules growing up.

With that in mind, the brand is inviting consumers to submit their own house rules through social media with the hashtag #houserules (promoted at the end of the spot). The dialogue will then be housed on a microsite, set to launch next week.

The spot will be supported by some OOH executions, though Kuchak and Federico were mum on the details.

Media for the campaign is handled by Jungle Media.