Reports of bricks and mortar's demise have been greatly exaggerated
Perennial's Chris Lund's outlook may quell your showrooming fears.
By Chris Lund
Stop the presses. Yes, technology is changing the face of retailing just like it is changing the face of many industries, but the impending death of traditional retail shopping is vastly overstated.
Is e-commerce growing? Absolutely. Will it continue to grow? Absolutely. Will it replace traditional brick-and-mortar retailing? Not a chance. Sure, e-commerce and online shopping will play an increasing role in the shopping experience, but they're a heck of a long way from dominating in most categories.
Online retail sales growth is off a small base
Some pundits point to the fact that e-commerce is exploding, quoting double-digit growth rates as a suggestion it is replacing brick-and-mortar retailing. YCharts suggest online shopping is growing at about 15%, good in any category, and a retail study from Forrester recently found the Internet will have an increasing influence on retail sales in 2014 and beyond, suggesting online sales are expected to reach $300 billion in 2014.
Big numbers and good growth, but let's remember this growth is off a relatively small base. According to Statistics Canada, e-commerce accounts for less than 6% of total Canadian retail sales. It's slightly higher in the U.S. at less than 9%. The lion's share of Canadian retail sales, 94%, is still done at traditional brick-and-mortar locations. Sure, in some categories, like books and music, online shopping is an important way people shop, but let's not assume this will be the case in all categories. If online retail sales double in Canada in the next five years, almost 90% of retail will still be done in brick-and-mortar locations.
People like shopping
For savvy retailers, brick-and-mortar retail will continue to thrive and grow.
Why else would two major malls in Toronto be undergoing major expansions in an attempt to enhance the retail experience? Yorkdale is spending $331 million to add 298,000 square feet to its existing 1.6 million. Sherway Gardens is spending $335 million to add 210,000 square feet to its 998,000-square-foot mall.
Even online retailers are moving into brick-and-mortar stores. The BBC recently quoted a U.S. study of shopping habits that found 68% of shoppers aged 18-25 prefer to shop in stores for clothing and shoes. In the U.K., online menswear brand Orlebar Brown has opened three stores in London. In the U.S., Bonobos, which was founded as an online men's fashion retailer in 2007, realized half its customers wanted to feel the merchandise before buying. It began selling through Nordstrom and eventually launched its own stores.
People like to shop. It's the world's favourite pastime. They enjoy being with like-minded people. Golfers like hanging out with other golfers in Golf Town. Women like shopping with other women at Holt Renfrew.
A global research study conducted by Fitch suggests only 11% of shoppers judge it to be a chore, while 42% are enthusiasts and 47% enjoy shopping.
Increasingly, shopping has to become more than shopping. It has to be a shopping experience. Forbes conducted a study that found 84% of consumers are willing to pay 5% above the standard price of a product to ensure they receive a superior customer experience.
Online influence
The web's influence is greater than the threat of online sales. The Forrester retail study showed that in addition to the projected $300 billion in online sales in 2014, $1.4 trillion will be influenced by the web.
Progressive Grocer stated studies show 50% of purchasers are influenced by online shopping, with consumers searching on the web before purchasing in-store. The influence of online will be driven by the growing importance of mobile marketing. Smartphone penetration and one-to-one localized promotions will continue to enhance online marketing. According to Juniper Research, U.S. retailers are predicted to spend $55 billion on mobile marketing by 2015, which is almost double that in 2013.
Improve the experience
It doesn't matter if you are an online retailer, a traditional brick-and-mortar retailer or a combination of both; the winning retailers will evolve their offering to assuage consumer needs, wants and desires.
Product returns for online shoppers have often been an irritant. Zappos was a pioneer in encouraging a free return policy. Others are now following suit. Shop.ca incorporated a free return policy into its business model, viewing it as a marketing expense. Walmart is doing the same.
Improving the experience at physical locations is also the avenue to success. Think about the golf business. At one time most golf equipment was sold at golf course pro shops and some small independent shops. Golf Town changed all that in Canada. It is much more than a big box golf retailer. A golfer not only has the widest choice of golf equipment and paraphernalia, but is also offered lessons by certified teaching pros, club fitting and repair, and a putting green to try a new wand. Shopping at Golf Town is less about shopping and more about being immersed in a golfing experience.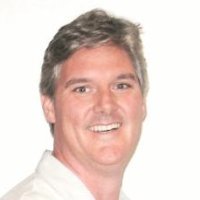 Chris Lund is CEO at Perennial Design.

Image courtesy of Shutterstock.