JWT hires two, promotes one
Darrell Hurst (pictured) joins as EVP managing director, Robert Emlay is now VP, digital operations lead, while Jed Churcher is promoted to VP/CD.
JWT is bolstering its senior management team with the addition of a managing director and head of digital.
The agency has announced that Darrell Hurst (pictured, right) has joined the shop's Toronto offices as EVP, managing director and Robert Emlay has come on as digital operations lead.
Jed Churcher, creative group head at JWT for the past three years, has also been promoted to the position of VP, creative director.
Chief creative and integration officer Brent Choi says the two new additions are just highlights of a slew of recent hires at the agency, including at the junior and intermediate levels, driven by new account wins, particularly the Air Canada account.
"We're in a great position because we are having access to some great people in our industry," Choi says, noting the recent addition of Lezlie Grossman (formerly of Capital C) who joined in December as EVP, managing director, Christian Desrosiers (formerly of Cossette), who joined the shop's Montreal offices as VP, creative director and Andrew Schulze (formerly at DDB), who joined in November as VP integrated broadcast."  "The quality of our people we are bringing in is an indication the word is getting out it's a great place to be right now."
Hurst joined in late February, leaving MonkWilliams, where he was managing director. He'd previously spent nine years as management director at FCB (formerly Draftfcb). He says he had taken notice of JWT around the time Choi, an industry colleague for many years, joined the shop. He ran into Choi shortly thereafter, who invited him to come in and meet with key people at the agency, including CEO Susan Kim-Kirkland.
"He's a dynamic, new age leader with thinking founded in deep, strategic insights, combined with a roll-up-your-sleeves mentality to drive the agency forward," Kim-Kirkland says.
Hurst is primarily managing the Tim Hortons business for the agency, a role formerly handled by SVP business director, Scott Miskie, who has moved over to the Air Canada account won by the agency in September, Hurst says.
"For Tims at 50, it is an exciting time for the business to jump in and define where it wants to go in an incredibly competitive environment," he says. "Part of what I'm hoping to bring to the table is a real passion and interesting ways of looking at things and tackling the challenges within this category."
Emlay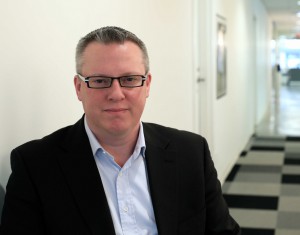 (pictured, left), who joins as digital operations lead, was VP digital at Cundari between 2011 and 2013, working with Choi at that agency.
Emlay says his role at JWT sees him working on all digital aspects of the shop's business, particularly with clients such as Mazda, which has a key focus in the digital space.
"There is a really good vibe going on at JWT and there is a great deal of passion and openness to work together to do great things for our clients' brands and business," Emlay says. "In today's world, this means we need to be great at solving problems and being creative in the digital space."
"Rob [Emlay] is a rare combination of absolute expertise in digital operation because he comes from a coding background, project management background as well as a managerial background," Choi says. "You don't find that kind of combination often.
"Plus, he has an understanding that great work, you have to look beyond the code, and it's all about making sure it is a wonderful user experience as well."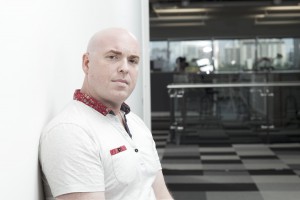 Churcher (pictured, right), who has been with JWT since 2006, will oversee the Johnson & Johnson and Energizer business in his new role.

"Jed [Churcher] is a superstar, he's loved by the agency, loved by the clients," Choi says. "He brings some major strategic thinking and maturity, but what I love most about Jed is he's constantly searching for new ideas."