By David Leonard
There are a number of new positions coming into prominence that didn't exist when I was starting in the business. Data scientists are all the rage, and tech giants such as IBM, Microsoft and Google are all eagerly eyeing artificial intelligence investment opportunities. Within agencies and clients, the chief data officer is about to become commonplace – already, there are more than double the number from 2012, according to Gartner research. And just recently, the "doyen of data," Nate Silver, launched ESPN's new data journalism hub, FiveThirtyEight.
Interesting to know that 90% of the world's data was generated in the past two years.
What this all means is we'll soon know so much more about why, when and where people engage with brands and we'll all be in big love with big data. A status update won't just mean a pithy two-liner about a new gym obsession. And the concept of a selfie will include unprecedented levels of personal information and encyclopedic volumes of data we'll be willing to share about our health and well-being.
As I look around the DDB Canada offices, I can already see this taking place. Many of our employees are using wearable technologies such as Nike FuelBand to track their workout or share data on the 10K they crushed. This data goes further than the time and course taken – it can include sophisticated biometric data on the maximal oxygen intake levels. Staggering.
Similarly, it's not hard to imagine the day when your phone can find a recipe and pull from your fridge and pantry all the ingredients you will need, as well as supplying recommendations on your personal preferences from brands – right down to the non-GMO ingredient and low caloric analysis.
All this relies on the convergence of data with technology and, with a future as bright as this, no wonder many marketers are salivating at this impending reality of a fire hose of data.
However, the lure of big data brings with it a greater risk that can easily be overlooked. Take the airplane, one of today's modern miracles and something that produces reams of data. You can use the data in a number of ways, including actually flying the plane itself. However, while the autopilot is excellent for keeping the plane on course, for the really complex maneuvers such as taking off, landing and navigating turbulence, they must always be handled by the experts. Just like data.
With data and marketing, the need for expertise is two-fold. Firstly, to define the business problem we are trying to solve, as well as to diagnose the underlying reason for the problem. We must ask the right questions to get the right data and the right interpretation of that data.
My favourite example of this is how Netflix uses data to order original programming such as House of Cards. Netflix knew its viewers over-indexed on political drama, knew they over-indexed on Kevin Spacey and knew they flocked to David Fincher films. Netflix didn't use data to produce the creative product but to define the type of product it was looking for – data set the strategy, not the creative.
Secondly, data must be used as a metric to measure the success of our creative communications for brands. Did our creative intuition work? Did it get customers excited? Did it sell products?  Big data will give us many measurement insights that would previously have been impossible to source. We'll have ample opportunity in the future to gather key lessons learned thanks to big data.
Big data mustn't replace the creative drivers within us, which often fly in the face of what numbers can tell us.  Sometimes we must go against what the autopilot suggests.
This new Data Renaissance is exciting, and I look forward to the many creative ways marketers will use data to produce and ultimately measure outstanding creative solutions. We will either adapt and thrive, or drown in a sea of details.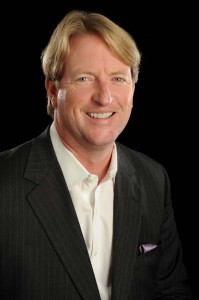 David Leonard is the national president and COO of DDB Canada. 
Image courtesy of Shutterstock.