Study finds millennials are money-wise
It's not all about the latest tech or concert tickets for the 18-to-34 demo. A new study finds they're more likely to budget and save or invest their tax return than older Canadians.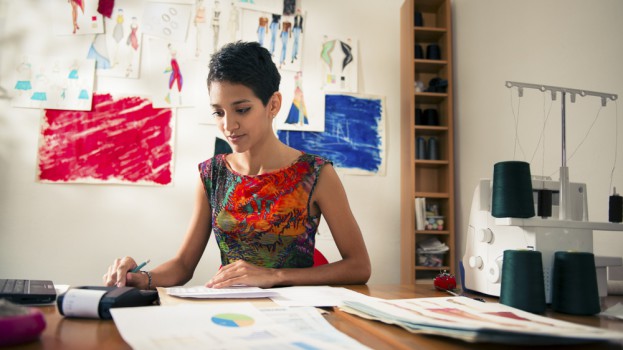 Millennials might just be more financially-savvy than you thought. A new study from coupon site Retailmenot.ca has found the younger generation to be more likely to develop a budget and save or invest their tax return than older Canadians.

Of those polled, 56% of 18- to 34-year-olds said they would save or invest money from their tax return, while 40% of respondents aged 35 to 54 and 41% of those over 55 years of age said they would.

Mike Spankie, merchandising director, Retailmenot.ca, says there is often a perception that young people will spend money as soon as they receive it, and he was surprised the study found the 18-to-34 demo to be the most likely to save their tax return.

Similarly, setting a budget is something 71% of 18- to 34-year-old respondents said they would likely do if they were trying better manage their finances, compared to 58% of those aged 35 to 54 and 44% of Canadians over 55.

Spankie says this is an indication the financial services industry should focus on millennials, explaining how the sector usually targets an older demo.

Nearly half of millennials responded they would be likely to set a specific financial goal for the future if they were aiming to better manage their money, while 45% of 35- to 54-year-olds and only 28% of those 55 and over responded similarly.

The online survey polled 1,017 Canadian adults in March who are Angus Reid Forum panelists, with approximately 25% of respondents in the 18 to 34 age category, about 43% comprising the 35 to 54 category and approximately 31% of those surveyed in the 55 and over group. The results were weighted statistically to gain a sample considered to represent Canada's entire adult population, with factors of education, age, gender and region.

With tax season now in full swing, 59% of respondents anticipated to receive a refund this year.

"It's something that retailers should be considering and factoring into their marketing plans because that's a time where people are going to be more likely to afford what they need," says Spankie.

When asked how they intend to spend their tax return, investing or saving was by far the most popular response across all age categories (44% overall), with travel coming in second overall at 14%, followed by food at 9% and clothing, shoes or accessories at 8%. Millennials led the electronics and automotive categories at 8% each.

Retailmenot.ca compared its results with those from its American survey and found our U.S. counterparts to be more likely to spend their tax refunds on food (21% of American respondents compared with 9% of Canadians), clothing and shoes (18% of Americans; 8% of Canadians), travel (19% of Americans; 14% of Canadians) and home/garden furnishings (11% Americans; 7% Canadians).

Image courtesy of Shutterstock.