Creatives are hungry for new blood
The Hive's Simon Creet, Y&R's Israel Diaz and JWT's Brent Choi don fat suits for the latest Portfolio Night campaign.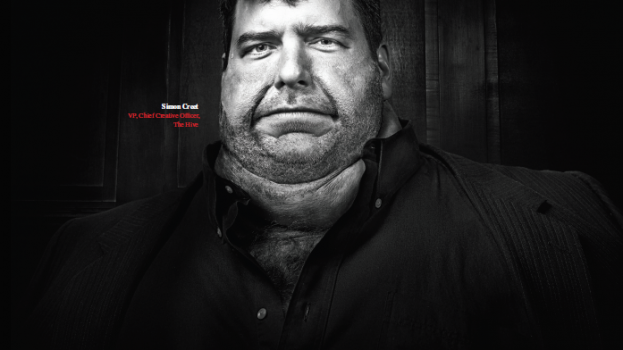 To promote the upcoming Portfolio Night, an evening where students chat with seasoned creative to have their portfolios evaluated, The Hive tapped a few big shots and made them… well big.

The new campaign, which launches today and runs until May 21, features The Hive's CCO Simon Creet, JWT's chief creative and integration officer Brent Choi and Y&R's CCO Israel Diaz in fat suits and prosthetics, declaring they're hungry for new talent in both a video and poster campaign.

"[In past campaigns], the cliche was always young kids know nothing and those who've been at it for a long time know everything, so come to Portfolio Night and get burned, destroyed," says Creet. "But it's been a big shift in the past few years, and most kids coming out [of school] are armed with really valuable skills."

He says kids these days aren't just writers or art directors, they can edit, code, take photos and direct, and are so digitally native that agencies are demanding the talent. The call to action was clear, Creet says: it's time to feed the industry.

The campaign is largely over digital and social, with posters at the major ad schools and a PR trade push.

When asked if they were concerned about backlash over the tone of the campaign, Creet admits it wasn't something they'd ever push for a client, and they had a lot of conversations around whether it would be well received. He says they were ultimately swayed because the target audience – extremely ad-savvy students – would be open to more risque work.