Millennial moms, by the numbers
A new report finds young mothers are 70% more likely than everyone else to endorse brands to friends and family.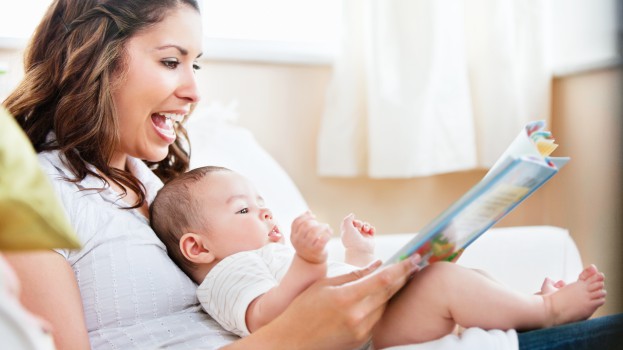 Entrepreneurial and digitally savvy, Canadian millennial moms are reshaping the way brands reach mothers.

And a new study by web and mobile platform BabyCenter – looking at their parenting, technology use and ambitions – shows that marketers who want to talk to this generation of mothers need to find them on mobile.

More than half of these moms have made a purchase on their smartphone within the past month (one in four in the last week), according to the study. It also found 90% of millennial respondents use mobile devices to search for parenting advice and look up recipes, with 82% using a mobile device to manage their finances. In fact, banking is among the top five apps these moms use, alongside social apps such as Facebook, Instagram and Pinterest. They are also looking for advice online, with 70% of those surveyed saying when they seek input, they go to expert advice on parenting websites, which is the same percentage of mothers who talk to family, friends and other people they know in the real world.

Mothers are also 70% more likely than the general population to endorse a brand to friends and family, while 68% of respondents say posts from another mom are more influential than brand posts. Meanwhile, 64% bought a product another mom recommended on a parenting site.

Beyond the smartphone, these moms are spending 4.6 hours consuming media digitally of their total 7.8 hours of consumption in a day.

The study also finds millennial moms have radically different career ambitions to their Gen X counterparts, with one in three considering themselves entrepreneurs. Millennial moms are 19% more likely to freelance and 42% more likely to use social media to sell items they've made, while 46% have used social media to start and promote a business.

For marketers looking to engage with these moms, they need to clearly show their brand's core values and show them respect by acknowledging their input and influence, the report recommends.  These moms are looking for real-time support and mobile tools, the report adds.

The study results combined responses from 1,600 moms, including 804 ages 18 to 32 and 829 Gen X moms ages 33 to 44, as well as phone interviews in April with moms ages 25 to 34 and third-party sources such as Statistics Canada and ComScore.

Millennial mom quick facts

77% of babies born in Canada were to millennials this year.

28.5 is the average age of first-time moms.

88% are college or university educated. They have an average college debt of $26,000.

14% are unemployed or out of the workforce.

They are 38% more likely to live with extended family than Gen X moms.

88% say their baby's dad is somewhat or very involved.

Canadian millennial mom spends 47% more time online on her smartphone than Gen X mom.

22% are considering cancelling their cable while 8% have never had cable.

1 in 10 watch online videos and movies on their mobile devices daily.

Want more facts about millennials? Check out Millennials by the numbers.