Moms shell out for cosmetics: study
Mothers' beauty budgets differ based on age and province, according to this new study from Google and Ipsos Reid.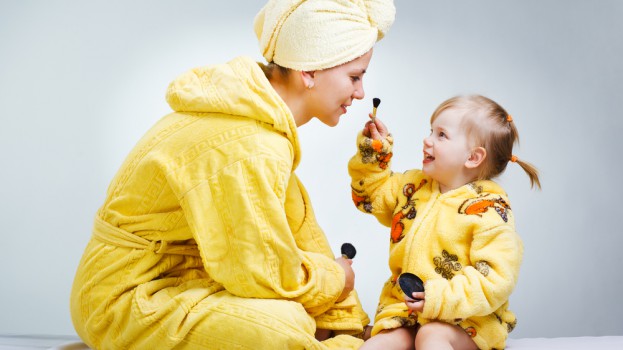 Still struggling to choose the perfect Mother's Day gift? Makeup may be your best bet.

Google Canada and Ipsos Reid surveyed Canadian moms on their purchases habits to take a peek at what mom is buying herself.

The survey, released today, found mothers spend, on average, $956 per year on beauty products. They'll take less than three days to make most beauty purchases, so if you're picking up some blush or hair care products, you better buy quick to beat her to the purchase line.

Two-thirds of women use a smartphone and 47% use a tablet, and tend to do their product research on the go. When it comes to online research, moms are likely to watch an average of 3.8 online videos to help with each cosmetic purchase. Mothers are also likely to consider two or fewer brands when attempting to choose a new product to try.

Of course, not all moms are created equal. Millennial moms (age 18 to 34), will spend an average of $64 a month on beauty products, whereas Gen X moms (age 35 to 49) spend $69 on their beauty products per month. Boomers (over 50), spend the most on beauty products, with an average of $83 per month in their beauty budget. All women agree, however, that skin care takes up the bulk of their spending.

The younger their kids, the less likely women are to spend on beauty, the survey found, with budgets dropping to $625 a year when a woman's kids are under six. As they get older, budgets increase to $895 when the kids are between six and 17, and $987 when the kids are over 18.

Ontario mothers spend the most on beauty products, clocking in $1,050 on new beauty purchases, while Atlantic mothers spend the least with $555 spent per year.

Image via Shutterstock.