Proximity creates a dog party for Misfits
Funny gifs of pups and pooches? The new Mars brand is hosting a digital shindig full of them and it's made for sharing.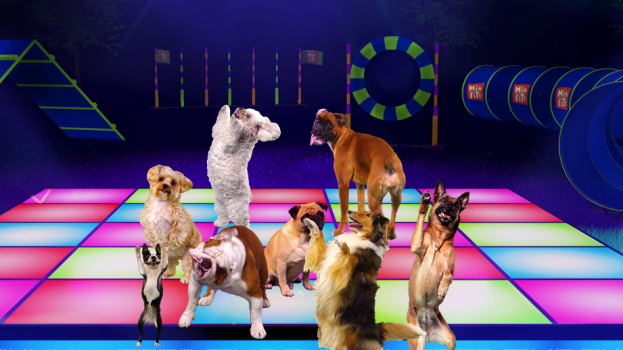 If you ask Rene Rouleau, creative director, Proximity, and the team behind the digital launch campaign for Mars' Misfits line of dog treats, the only thing better than a dog gif is a custom-created party full of them that can be shared across social networks.

Creating a fun, social experience people would want to share is the idea behind the "Feed the funny" launch campaign for Misfits, which features media work from Mediacom. Users go to Doggifparty.ca and place pup gifs together in one of a few room choices, like disco, a street party or a custom uploaded background, and choose the music to which the pooches dance. People can then share the dog party with their social networks or join a random dog party already in progress.

The idea behind the campaign came from wanting to tap into the love people have for sharing dog gifs online and connecting that to the fun feeling around pets the brand wants to create with the new product, which is on shelves now.

"If people are already sharing dog gifs, what could be better than sharing a group of dog gifs in a party that is created and hosted by you?" Rouleau says.

He says the website will be promoted to the target demo of dog lovers with a slightly female skew and aged 25 to 49 through Facebook ads, pre-roll spots and blogger outreach. He says the campaign was created to use a website as its main hook because that was the platform that could create the richest user experience.

Dogs in the campaign are a mix of those owned by people at the agency, clients and professional show dogs, as well as puppies from the general public that were found through a Toronto casting call a few months ago, says Rouleau. The casting call was done with Asylum Artists.