Sulon's Cortex blends VR with the real world
Moving a step towards a holodeck, Markham, Ont.-based Sulon Technologies creates a virtual world on top of physical locations.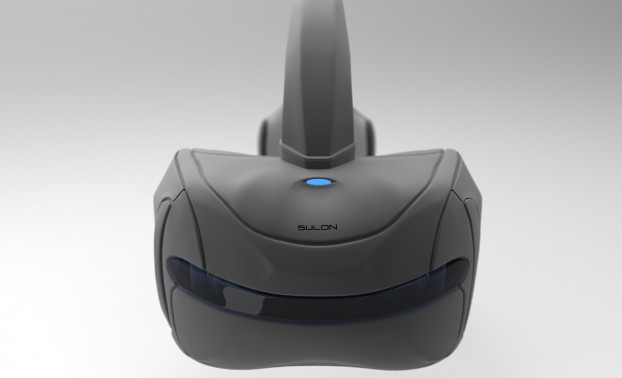 VR is getting real.

Imagine moving around your living room repelling hordes of virtual zombies with the contextually-aware characters lurching around the coffee table or crawling over the couch. Markham, Ont.-based Sulon Technologies' wireless headset device, called Cortex, can make this possible by overlaying virtual characters and environments over a person's view of their real-world surroundings.

Company president Dhanushan Balachandreswaran calls this holodeck-like experience "spatial entertainment," and it sets the Canadian tech co apart from competitors like Facebook-owned Oculus VR's Rift, which immerses users into a virtual reality world inside of the headset. The Cortex can offer a full VR experience, but its AR potential is more similar to what Toronto-based developers have done with Awe Time Tablet, though that tech uses a hand-held tablet or smartphone. Using a mobile device's camera viewfinder, a processing unit and mapping systems, it creates immersive experiences, essentially bringing gaming into a physical space.

The Cortex has been garnering buzz since it debuted at the 2014 Game Developers Conference in March in San Francisco, but Balachandreswaran says putting videogames into physical spaces is just the tip of the iceberg of what it can do.

For example, he sees potential for auto and home furnishings brands to create virtual showrooms, with consumers able to use the Cortex to materialize furniture in their living room, or a car on their driveway that they can walk around for a full 360-view, while having the ability to modify its colour and other features.

And what's to stop a marketer from throwing in some creative twists that wouldn't be possible in the real world? Nothing but their imagination, Balachandreswaran says.

"If you go up to the car and kick it or something to test its durability, maybe that car will transform like a Transformer," he says, referring to the transforming alien robots toy, TV and movie franchise.

He says the technology can easily be customized to suit individual brand's needs.

"You can pretty much do whatever you like," he says. "We could put whatever you like into a real space.

"If you're talking from a car point of view, you could have a virtual salesman to pitch the car and could even let customers place the order there."

Balachandreswaran says Sulon is finalizing its marketing plan ahead of a release to consumers in 2015, but it will focus mostly online. The system is currently compatible with Android devices and the company is working on a solution for iOS, while developer kits are expected to ship in the fourth quarter to Canada, Europe and Australia.