Sport Chek laces up for a social campaign
The sports retailer is aiming to connect with runners via a socially-fuelled campaign.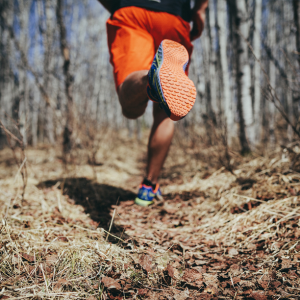 Sport Chek has launched a social sharing campaign meant to inspire and motivate Canadians to lace up their sneakers.
In the midst of the 5K and marathon season, the sports retailer, working with North Strategic, is going online to try to own the conversation around running with its "Canada Runs" campaign.
Using hashtags #CanadaRuns and #MyBetter, the campaign includes a four-week Instagram photo contest hosted on the brand's Facebook page that encourages runners to submit the most challenging part of their run for the chance to win a $250 gift certificate. Sport Chek has partnered with five Instagram photographers in Toronto, Vancouver, Calgary, Edmonton and Halifax with followers in the tens of thousands, to spur on the contest with running-related images.
Marc Binkley, social media manager at Sport Chek parent co, Calgary Alta.-based FGL Sports, says the campaign leverages the significant number of athletes working at the retailer, using them as models in photo shoots as they run around iconic parts of their cities.
The brand is also curating content and images from the web to spur conversation around running.
And it partnered with online music platform Songza to sponsor a curated list consumers can take with them on their runs.
Songza was a good fit for the brand in this campaign, Binkley says, because many runners take their smartphone and music along with them. The "Your Better Starts Here" playlist page features three choices – "Pick Up Your Feet," "Get Pumped" and "Uplifting Pop Motivation" – with songs such as "Sunday Morning" by K-Os, "So What" by Pink and "Pocketful of Sunshine" by Natasha Bedingfield.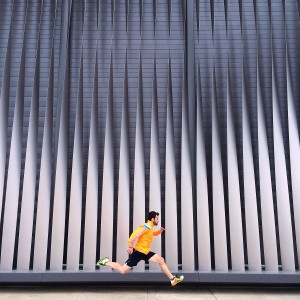 "One of the big things behind the campaign is the idea consumers can access content from any screen and they are always searching for something on the phone," Binkley says. "It is important for us to think about how people are interacting with content and particularly the devices they are accessing it from."

He says the overall campaign, like the brand's other efforts, is targeted at people dedicated to improving themselves. He adds it takes a holistic view of the consumer, trying to imagine the ways people can interact with the brand, whether that be at the moment of purchase, for more inspirational pieces like motivational photos, or post-purchase, when they will hopefully listen to the Songza playlists.

"At the core of it, we're really looking at the consumer and trying to imagine them as a whole person, not just a person with a wallet," he says.

While its partner brands for conventional advertising are Asics and New Balance, the social campaign is focused on growing the market for running, Binkley says, and providing existing customers reasons to remain loyal to the brand.

The campaign will wrap up ahead of the Fifa World Cup, which kicks off June 12 in Brazil.

Top image: Fish Creek Provincial Park, Calgary (Photo credit: Christopher Amat @christopheramat)

Second image: West Edmonton Mall, Edmonton (Photo credit: Taylor Burk, @taylorburk3)