Virgin promotes its benefits
The mobile company is playing show, not tell, with a new spot that highlights member perks this summer.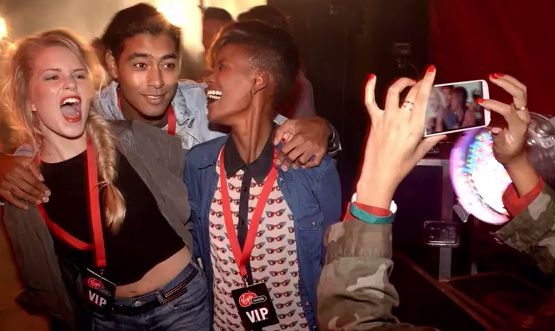 Virgin Mobile is showing off the perks its members could see at summer concerts and festivals like the Virgin Mobile Stampede Concert Series, Virgin Mobile presents Squamish Valley Music Festival and Virgin Mobile presents Osheaga in a new spot.

The campaign, with creative from Juniper Park and media from Media Experts, aims to target men and women aged 18 to 35, who are socially engaged and "tapped into urban energy no matter where they live," according to Joseph Ottorino, managing director, Virgin Mobile, via email.

"The goal of this spot was to raise awareness about the member benefits program to both members and non-members," he says. "We wanted to show, not tell, why it is better to be a member by displaying what experiences members have the opportunity to win access to through our member benefits in the music space."

Ottorino says the spot uses the brand's trademark stop-motion style and a high energy, playful tone to reach its target, taking inspiration for the spot from the way its target consistently captures its experiences with technology in real-time.

He adds the campaign is part of Virgin Mobile's Q2 push to amplify its music sponsorships ahead of the summer festival season. Promoting the benefits members can see from Virgin Mobile is how the company differentiates itself from the other telco players, he says.