Cadbury's light-generating bikes
With help from The Hive, the confectionery maker used 3D printers to create pedal-powered electricity for its Bike Factory project.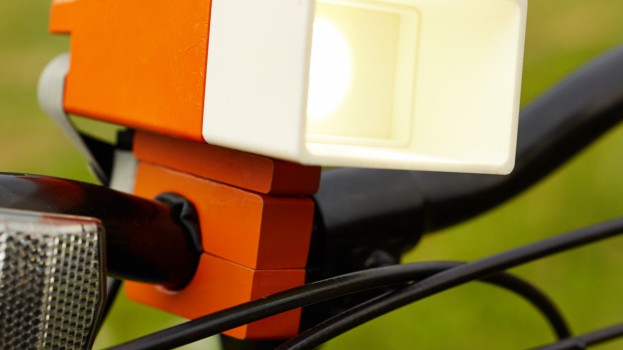 The Cadbury Bicycle Factory provides essential transport to thousands of school children in Ghana through an annual bike-delivery campaign for the community where the company sources its cocoa. And now, Mondelez Canada is providing a way for those bikes to power a light for kids to use when studying.

The confectionery maker and agency The Hive recently partnered with Toronto-based industrial engineer Adam Bellavance who, using a 3D printer, created 12 prototype generator and light units that attach to a bike's frame and are powered by the turning of the tire.

It's a potential solution for rural communities without electricity, particularly for students who struggle to complete homework due to a lack of light at night. Riding a bike five kilometres produces two hours of stored power, so students can detach the light and use it to study. The unit can also charge a cellphone.

The project is an example of the way technology has made it possible to quickly launch new products while keeping the overhead low, says Simon Creet, VP, CCO at The Hive.

"We can work really nimbly and efficiently and, when we get to a good design, work with some other partners that will set us up with the right factories…to keep the costs reasonable."

The Cadbury Bicycle Factory team recently delivered the devices to students at Mpaem MA Primary School in Ghana, and is following up with the West Africa-based Village Bicycle Project to find out how the prototypes are holding up.
Once perfected, Creet sees the chance to produce more units for other communities where electricity is scarce or non-existent.

The Hive produced a documentary-style video and slide show to promote the effort, which will live on Thebicyclefactory.ca, with the intent it will increase awareness of the consumer-engaging bike building program. It is also launching a social media and PR push, in addition to a campaign for the Bicycle Factory, which started in May and includes TV, social and in-store.