One size fits none
Microsoft's Alyson Gausby says personalization is more than a buzzword. It's the future for brands.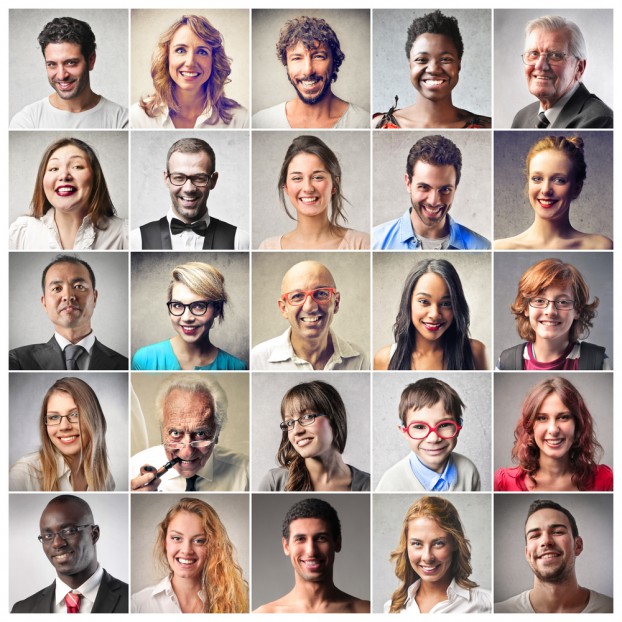 By Alyson Gausby
Personalization is a popular word these days…and for good reason. From our coffee orders, to our music playlists and even our Converse shoes, as consumers, we crave things that are tailored to our individual tastes.
We want the ability to customize and make brands, products, and services our very own. Technology is no exception. We increasingly expect an app for everything and web services for our every want, need or whim. In Microsoft's latest Digital Trends research, our last two (of eight) trends show that one-stop-shop experiences are now starting to be supplemented with services that offer consumers more tailored, in-depth and richer experiences.
As Canadians spend more and more time online, they're frequently turning to dedicated apps and niche networks for more powerful connections to the things (and people) they're interested in and passionate about. Today, 45% of Canadians aged 18 to 34 are already using specialized social networks for different aspects of their lives. Instagram, WhatsApp and Path, are often cited as favoured, more specialized alternatives to mass social networks. Ning is another interesting example – it lets members build their own social-networking platforms based around their interests, ranging from knitting to sky-diving.
While especially pronounced in social media, this trend extends across other categories. We see that Canadians are also starting to replace mega-system services like online shopping, entertainment, mapping and software with multiple smaller services, preferring those that do one thing well versus jacks of all trades. For example, OpenSky is a shopping network that helps people discover, share and buy unique goods that match their individual tastes. Users can create their own shopping circle by connecting with friends and industry experts (like Cynthia Rowley or Bobby Flay) to create personalized shopping experiences and access information, advice and recommendations from people they trust.
This trend ties in closely with one of my previous articles, in that getting to know the person behind the data they generate is key, because forging these deeper relationships requires connections based on common interests or goals. By looking beyond mega-systems, brands can find specialized networks where people are already listening. This means brands will have to work harder to demonstrate their relevance and credibility, but the payoff can be worth the effort: 44% of Canadians say they're much more likely to interact with brands when using niche digital services.
Moving away from these one-size-fits-all services will also mean we're building a "creator culture," where consumers want the ability to customize and create for themselves. As they spend more time with technology, Canadians naturally think of ways to improve it, and when things go wrong, they want to understand why. So, consumers are now starting to experiment, learning how technology works, pulling it apart and putting it back together in their own way. Kids who have grown up using digital devices are learning to code in after school clubs, and even those who can't program are learning small-scale hacks to make do or tweak.
Digital literacy is becoming a life skill and we expect this trend to continue to grow in prevalence.  Already, 52% of 18- to 24-year-old Canadians express a desire to learn how to make or adapt digital devices.  But this trend isn't just limited to millennials – some early adopters are just as active and interest is as high as 42% amongst males of all ages. We've also seen similar themes in other research we have conducted with tech-savvy women, who see co-creation and the ability to provide direct input to brands as key benefits they're looking for in their shopping experiences.
With the number of hacker spaces where people meet and collaborate on digital products rapidly increasing and 3D printing workshops popping up worldwide, digital fabrication tools are now accessible to the masses. And, today, 34% of Canadians already expect brands to be open and allow them to create new customized products or services. This means we need to start planning for a world where consumers are more self-sufficient co-creators. To do this, brands need to adopt an open attitude and invite consumers in to collaborate, build, learn and experiment.
We know that one-size will increasingly fit none, particularly amongst younger demographics. Building brand love rather than focusing solely on product attributes will be more important and, for some brands, a departure from their usual marketing objectives. As marketers, we need to ensure that we're treating our customers as individuals and helping them to personalize products and services to their specific needs/tastes/interests/passions/lives. And, in the end, we'll create better brand experiences that build deeper, more meaningful relationships.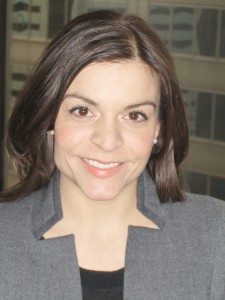 As Microsoft's Canadian insights lead, Alyson Gausby is responsible for translating consumer intelligence into trends research to provide value for the Canadian marketplace.  Advertising.microsoft.ca 

Want to hear more from Gausby? Check out her April piece on creating a full-brain experience. 

Top image courtesy of Shutterstock.