Toronto School of Art pushes pin pointillism
Cundari turns the office supply on its head, creating a 58,000-push-pin piece to attract business professionals.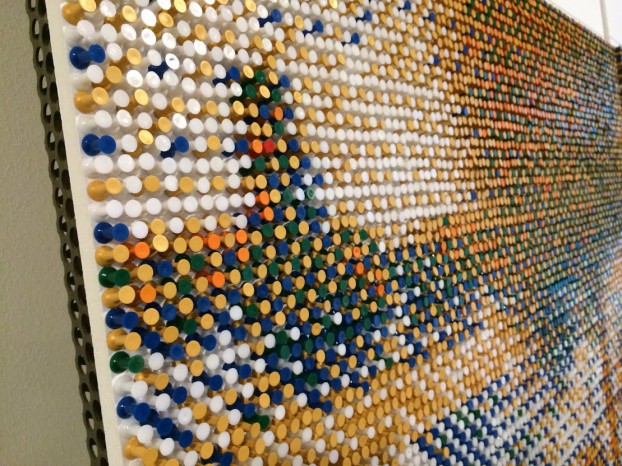 Turns out, push pins make for great pointillism projects.
Replacing paint with pins, the Toronto School of Art (TSA), an art program open to the public, commissioned Cundari and Cube Works Studio to recreate George Seurat's "Sunday Afternoon on the Island of La Grande Jatte" painting (which used the pointillist technique), with a colossal 58,000 multicoloured pins, to place it in the path of business professionals.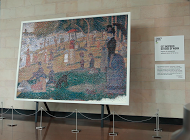 Because of the alternative school's short-term, after-work and weekend classes, business folks tend to be regularly seen in its hallways. But for the first time, the school invited left-brain thinkers (and anyone in between) to take its classes outside of its walls, during work hours, with a pop-up class at the MetroCentre-King Street Tower in Toronto. To catch their busy eyes, the school installed the 150-pound, push-pin piece next to where TSA instructors were giving creative direction to anyone who wanted to learn basic life drawing skills behind an easel.

The temporary classroom, which encouraged people to "Get inspired outside of work," saw more than 100 people sketch and paint a live model, while hundreds more paused to listen and learn, says Andrew Simon, chief creative officer, Cundari.

From lawyers to accountants, the school helps left-brain thinkers by day be right-brain thinkers by night. "If you want to get philosophical about it, I think business people tend to say, 'Is there more?' They want to express their creativity," adds Simon on the school's popularity among professionals. "And there isn't this a humongous commitment, having to go away for two years. It's a really wonderful outlet."