Cannes contenders: 2024
Lg2's Chris Hirsch and Nellie Kim look at what's likely to win big at the Palais 10 years from now.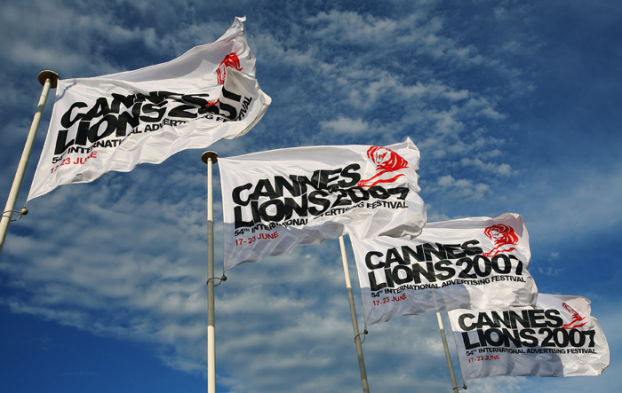 By Chris Hirsch and Nellie Kim
With the first batch of Cannes Lions set to be announced in a few hours, we couldn't help but take a crack at our own predictions for the medal haul inside the Palais des Festivals. Given some winning trends in recent years, we decided to take a look at what the Lion winners (and advertising for that matter) might look like a few years down the road. Without further ado, here are our Cannes contenders for 2024.
_________________________________________________________________________________
People's Grocery – "Milk Man 2.0″
As all aspects of our lives, from our cars to our clothes, continue to become fully equipped with identifiers that manage inventory for us, what we find particularly groundbreaking and clever about this campaign is that it's the first time we've seen near-field communication between food and computers.
As public concern over food quality continues to be top-of-mind, the creation of People's Grocery's "Milk Man 2.0″ puts that concern to rest while simultaneously eliminating the age-old expiration date once required on products. This multi-sensor device allows users to place an electronic-nose in their refrigerators that detects decomposition, as well as supply rates of food. When food goes bad or runs out, a list of items in need of replenishment gets sent wirelessly to the consumer. At this point, they can choose to forward that list to their local grocery store for delivery service.
The innovative use of data collection in this case provides a world of automated convenience to the user. Not having to stand in line at the grocery check-out ever again is worthy of a Cannes Lion in our books, and possibly a Nobel Peace Prize if we could give it one.
Tesla – "Auto Test Drive"
As automatic cars continue to gain widespread popularity around the world, and car dealerships continue to close in favour of direct-to-consumer interactions, car manufactures are faced with a new twist on an age-old automotive business problem: how do you get consumers to test drive a car when they don't have to actually drive it? Tesla's answer caught our attention.
Their human experience simulation takes the boredom of an automatic car test drive and creates a very real experience in the comfort of your own home. Utilizing the latest in next-generation 3D printers (some say it's one step closer to 4D printers, but who knows when and what that will be), a simulated human experience is imprinted into the mind of the user. From there they can choose which model to take out for a test ride and where to drive it – anywhere in the world. Now the only thing left to do is imprint the experience of winning a Cannes Lion into the minds of creatives everywhere. It would definitely take the pressure off of award season, wouldn't it?
HBO – "Simone Says"
As calls for the death of the term "second screen" continue, this campaign from HBO has breathed new life into the tired category by essentially creating a new advertising opportunity that hyper-targets the viewer.
This live weekly TV show about a 30-something woman living in a downtown Chicago apartment allowed viewers to essentially become real-time screenwriters. While content interaction is nothing new, viewers could alter the live plot as they wished using their secondary device by choosing what the character ate, what she wore and even what she drove – creating countless product placement opportunities throughout each plot designed to target the user group's specific interests.
Some lucky users were even given the chance to create dialogue and steer the storyline – all of which they could see immediately on television. We can't say all the writing deserves an award (especially the sub-plot where Simone discovers the robo-dating app on Mike's hand-held) but we are convinced the idea is a game-changer for the future of live content. And we think the judges in Cannes will be hard-pressed to find an experiential category not to award it in.
________________________________________________________________________________________
Advertising is a powerful tool with some incredibly talented minds working everyday to help solve business problems. And it's exciting to think about what advertising, and even an ad for that matter, might look like 10 years from now. And while we're not sure a Grand Prix Lion-winning radio campaign necessarily can help stop the spread of malaria, it's not far-fetched to think we as an industry could do more than just create ads. Regardless of what we end up creating, we're confident Cannes will make sure there's always a category for us to enter it in. Good luck to all in the South of France this year.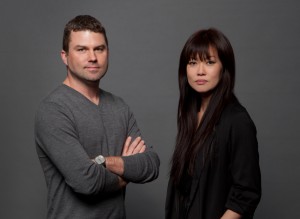 Nellie Kim and Chris Hirsch are partners and CDs at Lg2. 


Interested in more? Check out Kim and Hirsch's thoughts on the future of creatives.