Amazon's Fire heats up m-comm
Nurun's Maxime St. Pierre on how the e-tailer's new smartphone can drive next-level impulse shopping.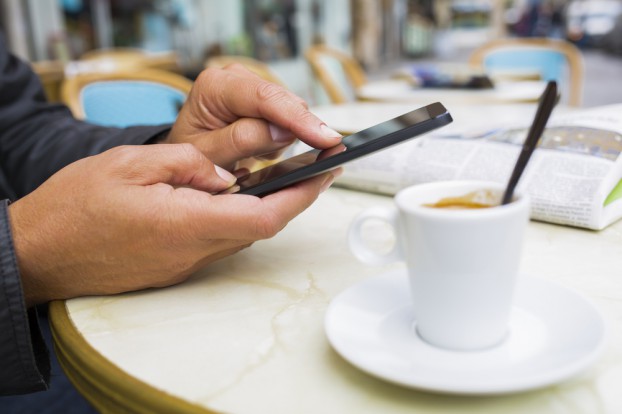 By Maxime St. Pierre 
Last week, Amazon CEO Jeff Bezos unveiled Fire, Amazon's first entry into the already crowded and hyper-competitive smartphone race, sparking renewed interest in the global e-tailing giant's mobile commerce strategy.
Pitched to go up against premium category leaders Apple and Samsung, the Fire smartphone features built-in Amazon apps working on Fire OS 3.5, a custom layer built on Android. With a generous but not overly generous 4.7-inch display (landing it squarely between the iPhone 5 and the Samsung Galaxy Note), Bezos boasted that Fire was the perfect size for easy single-handed operation. (The gyroscope-enabled, one-hand scrolling is a nice touch, but it seems more like a gimmick than practical.) What currently sets Fire's display apart from its competition though, is a unique optical effect that Amazon has dubbed Dynamic Perspective, which renders onscreen images into something that simulates 3D. Neat stuff.
At $199 for a 32GB model and $299 for the 64GB with an AT&T contract, its cost is comparable to that of other high-end smartphones. Along with Fire's price comes a free one-year subscription to Amazon Prime – valued at $100 – which offers second-day delivery on most products and access to Amazon's huge library of music, movies and TV shows – all gratis. Current Prime subscribers will receive a credit toward an additional year. Clearly, Amazon is banking on the idea that Fire will address shoppers' m-commerce needs by neatly integrating into its growing ecosystem of products and services.
Despite the standard and not-so-standard smartphone bells and whistles, Fire's core customer might just be Amazon power-users who are looking for easier, more convenient ways to shop… on Amazon. By controlling the canvas and the content of its smartphone, Amazon is effectively turning Fire into a hand-held product showroom, making the buying process as seamless as possible for its customers. This move supports a recent report published by RetailMeNot, which found that 70% of marketers believe most consumers care a lot about finding a good deal and almost two-thirds of retail executives think branded mobile platforms are effective at driving sales.
Firefly, Fire's app that could be the ultimate killer of bricks-and-mortar retailers, is best thought of as an embedded marketing tool for Amazon.com. With recognition technology that operates like a mix between Shazam and Google Goggles (on steroids, natch), Firefly can recognize more than just barcodes or QR codes (which it does), but also identifies printed text on posters, magazines, and business cards – making calls, saving contacts, sending emails and visiting websites are all possible without typing long URLs or phone numbers. Using Fire's camera, Firefly is so smart that it can recognize ordinary household products, from food items to books to videogames and more – all leading to online purchase opportunities and increasing the chance for conversion. This convenience does come at a price, however, with privacy activists citing that using Firefly could give Amazon unfettered direct access to the phone's camera, microphone, GPS location and metadata.
Given Amazon's calculated push to own the digital entertainment space through its growing Music Store and Instant Video service, Firefly's uncanny ability to know virtually any product, then directly link Fire users to make purchases on Amazon, could spell trouble for both Apple's iTunes service and bricks-and-mortar retailers.
While Fire won't be immediately available in Canada when it launches in the U.S. on July 25, there are some notable issues to consider when Amazon's smartphone does head up north. According to the 2014 Mobile Personas report, a comprehensive study of mobile usage and behaviour of Canadians, Android is steadily building momentum among mobile operating systems, which bodes well for the Android-based Fire. What doesn't fare well for non-Amazon retailers is the fact that smartphones have become de facto sales clerks for many Canadian shoppers on their path to purchase, with nearly half of all Canadian shoppers across all demographic groups stating that they use their smartphones to solicit advice from friends and family about products, compare prices and look up product information.
By delivering a smartphone that helps shoppers make informed decisions, and then making purchases so much easier, Fire and Firefly could fuel impulse purchasing like never before – all through a smartphone.
In the most essential ways, the phone options in Fire seem like an afterthought. Think of Fire less as a smartphone, and more as a Trojan Horse designed to cater to impulse shoppers on the go. Only instead of unknowingly being lured into making a purchase, Fire users have actively put the power of Amazon in their own hands.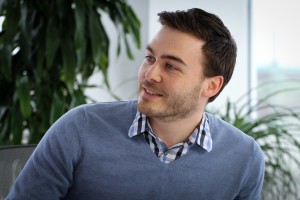 Maxime St. Pierre is director of global mobile and emerging devices at Nurun. 
Feature image via Shutterstock