Social media marketing is dead
...and other highlights from millennial ad guy and author Jeff Fromm ahead of his ICA chat next week.

Strategy caught up with Fromm ahead of his talk to get some highlights of his speech and tips to reaching that coveted target audience.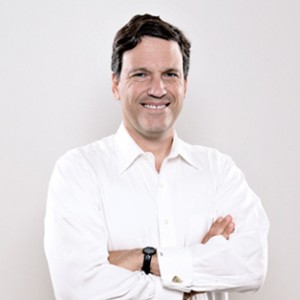 What are the major trends when trying to reach millennials?

They're not a homogeneous cohort and they control roughly $1.3 to $1.7 trillion US discretionary purchasing power in the U.S., and I'm going to say it's a similar ratio in Canada – roughly 25%.

Strong brands do win with millennials. If you have a weak brand, you're going to see them trade for a private label store brand.

A lot of rules are changing. Social media marketing is dead because content is what interests them – not inauthentic, gamesmanship from companies. They want brands to stand for more than their bottom line, more than the product they sell, but to contribute to the broader ecosystem they live in.

Brands that tend to win with millennials tend to be more unique and more meaningful. So many companies don't make an effort to be wildly unique or meaningful – and meaningful being more purpose driven or important to my life.

What makes you say social media marketing is dead?

Social media is very alive and well, but social media marketing implies that you as a brand somehow control what millennial consumers think and do, which is very wrong.

You can inspire them. If your content is great, you'll get their attention. So if you want to have great social media marketing success, you have to have a content strategy, not a social media strategy. And if you look how major companies are aligned, your major brands [at the parent company level] tend to have a social media department that manages [output] versus a content excellence department – and the social media department doesn't get the job done.

Can you give some examples of brands that are creating this uber-shareable content?

Heineken has created a really interesting intersection of the digital and physical world with "Travel Roulette."

Millennials have a huge [desire for] adventure. So Heineken decided to tap into that adventure theme. [The campaign by Wieden + Kennedy invited people to hit a button and take an immediate trip for free to wherever the board sent them.] It was done in an authentic way, with a grin on your face. And millennials love to explore, whether that's a cool new restaurant or a whole new country.

And everyone aspires to drop everything and go. And adventure doesn't just mean travel – it could be a flavour adventure.

Image via Shutterstock.