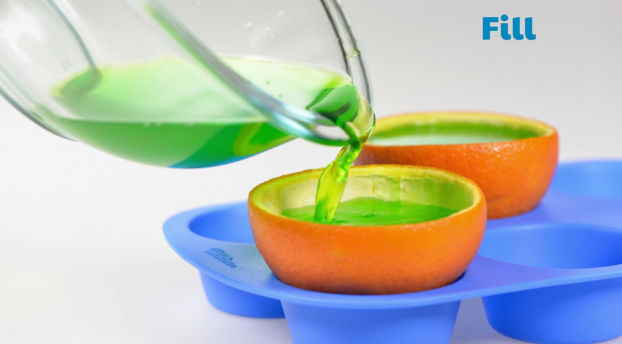 To appeal to millennials, Kraft Canada is rolling out a "scrappy" program designed to hack your food.
A popular meme online is the concept of life hacks – shortcuts designed to make things easier. So to promote its various product lines, the food company has debuted a new social strategy all about food hacks.
The socially-driven visual and video campaign (living currently on a microsite and Twitter), breaks down meal ideas into three simple steps using one of Kraft's branded products, says Andrea Nickel, senior brand manager. The Twitter presence also offers tips for common questions and cooking woes (such as, how do you prevent spuds from sprouting? Add an apple to the bag.)
The focus, specifically, will be on the dressing and spreads portfolio, she adds, and will largely look at recipes that can be made with stuff already in people's cupboards (or with only one or two new ingredients).
Millennials, she says, are often new to cooking and have limited skills in the kitchen, or are simply too busy to whip up an elaborate meal. "The thing with millennials is they're less about full recipes and more about visual tips and tricks," she says of the inspiration behind the push.
The campaign is all part of Kraft Canada CMO Tony Matta's push to create "magnetic" brands built around different touchpoints – in this case, it taps into the greater millennial trend popularized by sites like Lifehacker.com and BuzzFeed.
The videos kicked off around Victoria Day weekend this past May, and the Twitter handle launched mid-June. Most recently, the brand undertook a PR push to help drive traffic, inviting Canadians to submit their own food hacks for the chance to win control over the @Foodhacks handle, as well as $25,000, which runs until the end of the month. Agencies that worked on the campaign include Citizen Relations for PR, Shopper DDB on merchandising and CRM strategy, Katermeg for the website development and LPi Communications Group for shopper marketing.
To date, the campaign has garnered more than 1.5 million impressions and 7,500 followers for the Twitter handle. Because it's such a content-driven campaign, they are currently looking at ways to continue to amplify the message and extend the longevity, Nickel says.
"This is not a big-bang traditional Kraft approach to things," adds Kathy Murphy, director of corporate affairs, Kraft, on the evolution of the push. "It's a very grassroots approach to things."