What's keeping Canadians up at night?
Microsoft's Alyson Gausby looks at how brands can help relieve everyday stress.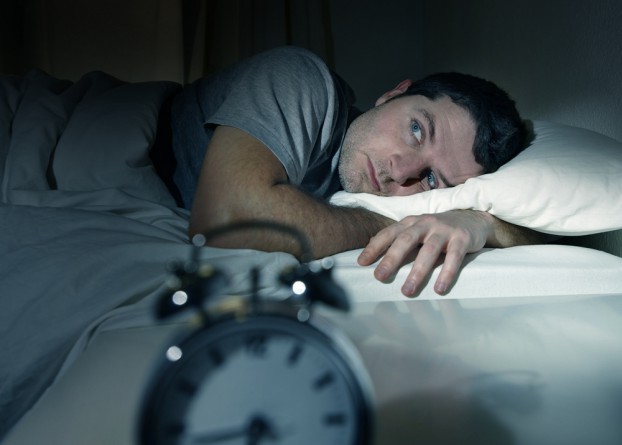 By Alyson Gausby
How's your day going? A bit hectic? You're not alone: half of Canadians feel like there isn't enough time in their day.
New research from Microsoft and Omnicom shows that while Canadians say health and family are their top priorities, most have trouble juggling them. A third of Canadians are living with constant or above-average levels of stress, and 70% of men and 65% of women wish they could spend more time with their families. So, why aren't we better at managing the most important aspects of our lives?
A few years ago I was working for a small company. I loved my job and team, but the extra hours and stress were taking their toll. When I decided to move across an ocean (surprise, yet another source of stress!), I figured I'd take the opportunity to tick a few travel destinations off my bucket list. In my six-month adventure, I learned a thing or two about history, geography and world cultures, but the most valuable thing I took away was what it felt like to actually take a break…and consequently, have a good night's sleep. Whether we're planning the next leg of a trip or making an investment, business deal or purchase, it's human nature to worry about whether we're making the right choice. We either need validation or confidence to feel like we can sort things out if things don't quite go as planned.
Back in the real world, I don't pretend there's an easy solution for the predicament consumers are facing. Money and work are the two main sources of stress and, not surprisingly, two-thirds of Canadians are in need of a vacation. But, we find that brands and marketers can play a role in helping alleviate (or at least lessen their contribution to) some of life's added stressors.
With pensions becoming a rarity, more than half of Canadians are worried about their retirement and half of women are worried about their debt. These figures are even higher amongst French Canadians (75 and 70%, respectively), yet this group is better at managing financial worries, since they report lower levels of stress overall.
These issues are echoed in results from our financial services research – consumers are concerned about their financial futures and the majority (regardless of their age or family situation) feel they should be doing more in terms of savings. At the same time, consumers lack confidence in their knowledge and only one in four have a specific savings goal in mind.
Brands can play a key role in helping Canadians plan for their future. Financial services companies, for example, can provide customizable tools and personalized services to help users better understand how different decisions may fit their lives. While many banks, like TD, already have helpful online tools (goal planners, mortgage calculators, credit card comparisons, etc.), they're still relegated to a page within the brand's site. What if these resources were showcased via rich media or native ads on finance websites or in apps? Think about the brand-building opportunity of proactively arming consumers with these useful tools when and where they need them most.
Work is the other big culprit; 35% of Canadians regularly feel stressed at their jobs and 28% say their job makes them feel burnt out. That said, Canadians are committed employees – 35% say their work defines who they are and two-thirds believe it's important to show loyalty to their employer. When looking at the gaps in driving career satisfaction, it is recognition and rewards for achievements that are the biggest issues, particularly for younger generations who are used to validating their choices through research or having even minor details of their lives, like a new haircut, "liked."
As marketers, we can identify ways to help celebrate consumers' accomplishments in little ways and reward their loyalty with relevant offers, deals or helpful content. Create brand experiences with the goal of simplifying consumers' lives, whether through curated suggestions/recommendations, seamless experiences (e.g., leveraging cloud services) or hassle-free interactions (like free shipping and returns). The Kobo eBook app, for example, syncs bookmarks across devices, curates personalized recommendations and expert collections, and allows consumers to track their reading performance and earn awards for starting/finishing books, sharing, using the dictionary, reading classics, etc.
A sabbatical isn't a luxury everyone gets to experience, so we need to help consumers realize their own time to switch off and prioritize what's most important to them. Add value and mitigate worry by proactively arming Canadians with the sources of information or feedback they need to feel confident, whether in their future, at work, or that they're making the right purchase decisions. Sweet dreams.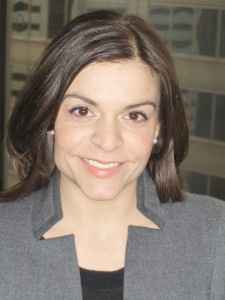 As Microsoft's Canadian insights lead, Alyson Gausby is responsible for translating consumer intelligence into trends research to provide value for the Canadian marketplace.  Advertising.microsoft.ca 

Want to hear more from Gausby? Read her argument for treating men with more respect. 

Image via Shutterstock.