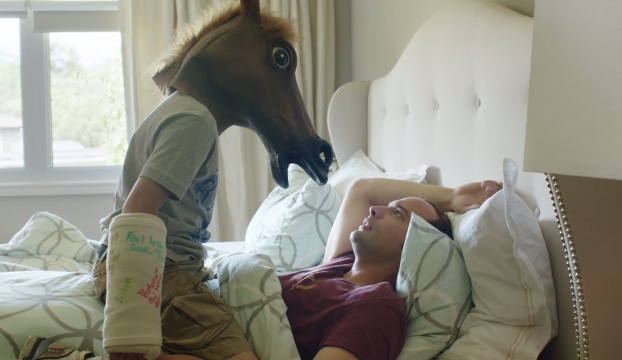 General Mills has a guy problem. Specifically, a cereal guy problem.
"One of the observations we've started to make is that in the category's attempt to appeal to moms for the past 50 years, we've lost touch with men," says Jason Doolan, director of marketing, cereal, General Mills. "They grew up with it and are still eating cereal today, but they're just not eating as frequently as they used to."
But share is dropping. Today, less than half of cereal consumers are guys, he says, and it's not representative of the population.
And this is problematic in such a competitive category. At best, he says the cereal category is gender agnostic, however SKUs that do take a gender-bent tend towards women or kids. "In fact, there's only seven cereals in the entire category that over-index with men."
Compounding the problem is the rising popularity of QSRs serving fast-breakfast options, which has pulled guys in for years with burgers and fries. When brands like Subway and McDonald's made bigger breakfast plays, men were an easy target because these brands were already talking to them, he says. The competition was no longer just cereal vs. cereal, but cereal vs. QSRs, breakfast bars, fruits, eggs, yogurt and more.
In 2012, General Mills undertook a study of the market and found that more than 40% of meals for families cooked by men (among other positive findings about men's roles in households), guys represented a huge under-served demographic, he says.
And Doolan says there's hope on the horizon with the latest Peanut Butter Cheerios line launched squarely at dads as proof of that changing tide.
The new campaign, from Tribal Worldwide, features a tongue-in-cheek dad being, well a good dad. It's an anthem of sorts, and ends with the hashtag #Howtodad, pointing to the brand's microsite where guys can learn more or explore other cool, effective dad-related content. It eschews the oft-used "dad is a buffoon" trope in favour of one who simply knows what the hell he's doing.
The campaign, which will live largely in the digital space (because of insights from Tribal which found that dads were most likely spending their free time surfing the web with their kids, as opposed to moms who treated online time as "me time,") with some packaging support. It launched on Monday and will run until mid-November and will pick up again in January for a few months, Doolan adds.
The decision to target dad with the new Peanut Butter Cheerios line comes as a result of two independent sets of research. First, the aforementioned foray into bringing more guys into the cereal fold factored heavily into the brand's decision to target this line at dads. But secondly, after the brand was launched on a trial run in March 2013 and a decision was made to bring it back as a full-time line, the brand discovered fathers would be the best target demo. "We looked for a target who 'wanted to be the champion of fun and awesome,'" Doolan says. "And [we also looked] for who in the house wasn't being talked to. And dad ended up being the consumer ripe for the picking."
Going forward, he says this is just one of the upcoming strategies in place to address the need to make cereal more relevant to the male consumer, though he remained mum on future plans.