Changing of the guard at Canadian Tire
The retailer has appointed a new CEO while announcing strong second quarter results.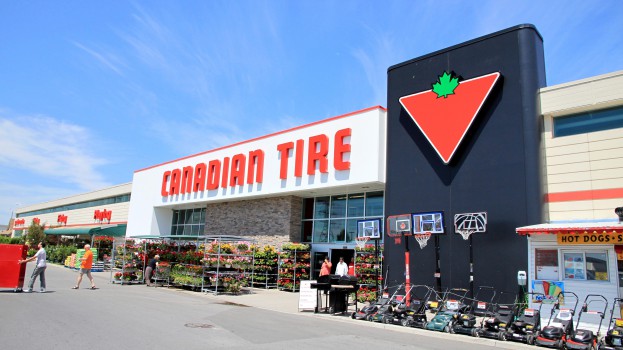 Long-time Canadian Tire exec Michael Medline is taking over Stephen Wetmore's position as CEO on Dec. 1, the company announced Thursday as it posted strong second quarter growth.

Medline is now both president and CEO, having previously taken the president role over from Wetmore in November 2013, after Wetmore, who had been president and CEO for six years, advised the board he thought the time was right to transfer both roles to a successor. Wetmore, credited with leading the company through one of its faster periods of growth, remains on the board in a non-executive role as deputy chairman.

In a conference call with investors and members of the media, Medline said that going forwad, Canadian Tire will become more sophisticated in using its trove of customer data.

"We are digitizing retail as well as anyone is doing out there," he said. "This is going to be a big change to face our industry and a big challenge, it's highly complex, we are figuring it out and it is working for us and this will be a strategic advantage for us going forward."  

Medline will has been a senior executive of Canadian Tire for more than 13 years, leading key acquisitions including Mark's in 2002 and the Forzani Group in 2011.  He has also led the operations of the company's business units, including FGL Sports and Mark's.

The news comes as the retailer reported consolidated retail sales increased by $170.2 million in the quarter over the same period last year.

Retail sales at Canadian Tire stores were up 3.4% over the second quarter last year, the retailer said, while FGL Sports, the subsidiary that operates Sport Chek and Pro Hockey Life stores, saw retail sales increase 13.7%, with same store sales up 8.2% over the same period last year.

Canadian Tire works with agencies Taxi, Tribal Worldwide and Cleansheet, and Touche! PHD for media.

Image via Shutterstock.