Where uniqueness, acceptance and shoes meet
How a key consumer insight led to a direction shift and new campaign from Aldo.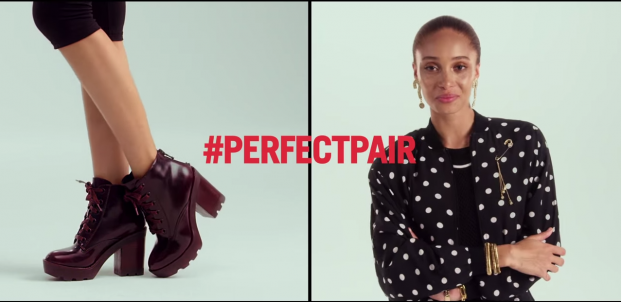 Aldo has unveiled a new campaign that demonstrates a shift in direction for the footwear brand.
The shift seen in the "#PerfectPair" campaign, which launched last week, stems from a key consumer insight gleaned during the "unprecedented amount of" research the brand has undertaken the past two years, says Douglas Bensadoun, chief creative officer, Aldo. It honed in on one of four categories of footwear consumers it identified through its research – the fashion-engaged individual. (The other three categories it identified are the classic conservative, fashion dis-engaged and budget-minded consumer.)
"The most glaring and prevalent insight was that this particular consumer [the fashion-engaged] was simultaneously negotiating two very specific needs," Bensadoun says. "One was the need for acceptance and the other one was the need to be special."
Research found style to be the means through which the fashion-engaged consumer navigates these needs. Interestingly, it is the only group of the four that does so.
"That positions us perfectly to be the style authority that the fashion-engaged people look to, to help negotiate that psychology," Bensadoun says.
Aldo has moved to position itself to emotionally resonate with this target group, which has no gender skew, he says. These consumers would have previously been part of a larger target for the brand, but it has now narrowed its focus in an effort to gain a more loyal and meaningful following, he adds.
The brand has also changed its focus to be more personal, moving away from a focus on being modern and provocative, Bensadoun adds.
The campaign includes print in publications such as Loulou and Flare, OOH in Montreal and online on sites with focuses such as style, fashion, lifestyle and entertainment, as well as social. The brand enlisted photographer Alasdair McLellan, while the cast in the creative includes Adwoa Aboah, Danny Blake, Kel Markey and Simon Nessman and Eliza Cummings, among others.
The global campaign is largely brand-led, with the concept originating out of the company's Montreal headquarters, with collaboration from consultants from various countries.