Well.ca inspires early New Year's resolutions
The e-tailer has reason to celebrate after garnering more than 11.5 million Twitter impressions for its new campaign.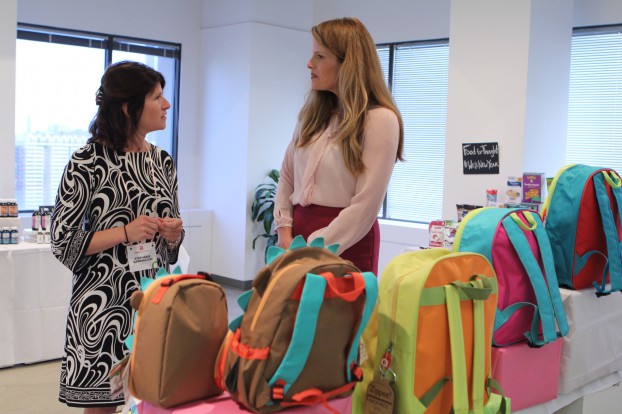 There might not be snow on the ground yet, but it didn't stop Well.ca from ringing in the new year – the back-to-school period of rejuvenation that is – with a multi-platform campaign.
Back to school is a busy season for the e-tailer, which realized it's a time of renewal for many moms, says Erin Young, CMO, Well.ca. People often head into September aiming to be healthier and greener, she says, and the e-tailer focuses on green and natural products.
As a purely e-comm player, it wanted to showcase its offerings in a physical environment, without losing the online element, Young adds. In 2012, it had dabbled in the physical space with a pop-up shop with a virtual wall from which people could shop. That had created buzz, but didn't drive a lot of business, Young says.
It also hasn't invested much in PR in the past but decided to work with Impressions Public Relations for a first of its kind campaign for Well.ca.
"Our goal was really to increase awareness of our brand and acquire customers so we felt like whatever we did had to combine the physical and the digital," Young says.
The hybrid campaign kicked off last week with a media event that presented products curated around a back-to-school theme. An hour after the event started, Well.ca held a Twitter party, where eight ambassadors led a back-to-school discussion.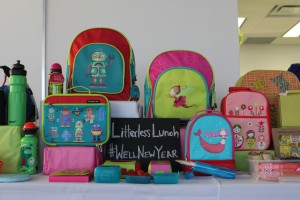 But Well.ca wanted to go beyond a traditional Twitter party, which Young says are passé, transactional and formulaic. So with the hashtag #Wellnewyear, questions were posed, while coupon codes were offered to drive real-time shopping and related social sharing. In two hours, the activation garnered more than 11.5 million Twitter impressions and reached the top trending spot in Canada. Since kicking off last Tuesday, it has garnered more than 2,300 tweets.
Young says it was a new experience for participants, who were used to a typical Twitter party in which a question is posed around what peoples' favourite product is, and the most creative answer is rewarded with a prize. She says this was a different, more organic conversation, where a message wasn't pushed.
"It did tie back to our brand, but it was a broader conversation," she says.
While discussion came up around items like dry shampoo (and specifically, Cake Beauty Dry Shampoo, which saw a 300% sales bump from an average week), other conversations had more of a lifestyle theme, such as how to make kale chips at home.
Additionally, ambassadors experienced the products in person to enable them to discuss them more authentically, she says, while other online influencers had been encouraged to spend time engaging with the brand.
The campaign targeted busy moms in their late 20s to mid-40s – a group that represents one of Well.ca's consumer segments.
During the event and the following days, the e-tailer garnered a 15% increase in new customers, and saw a five to 10% site traffic boost, says Young. The site's back-to-school theme is still active, while a significant social media and email marketing push are slated for this week. The campaign will end mid-next week.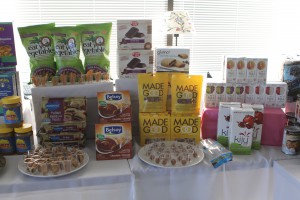 Young says the nature of e-comm reporting makes it difficult to peg Well.ca's market share, but it "shipped more orders last year than some of the larger names – bricks and mortar competitors and their online channels" in Canada. The e-tailer has the largest online selection of green and natural health and beauty products in the country, which represent 20,000 of its total 50,000 products. It competes against Amazon in some categories, Walmart and small niche sellers like online baby boutiques.

Young joined the marketing department less than a year ago, which has since grown to six people from two. It has been significantly investing in content, aiming to engage with consumers to develop relationships, and hired a content editor to work on its online magazine.

While it used to spend most of its marketing dollars with Google, where the ROI was seen immediately, Well.ca is now exploring other channels and partnerships with others sites, and has also significantly invested in Facebook.

Although Young reports no immediate plans to extend into the brick and mortar space, she won't rule out the possibility in the future, but notes the potential in Canadian e-comm, which is less developed than the U.S.