Indigo finds its Muse
The mind-reading device from Interaxon lands its first retail partner with the book store.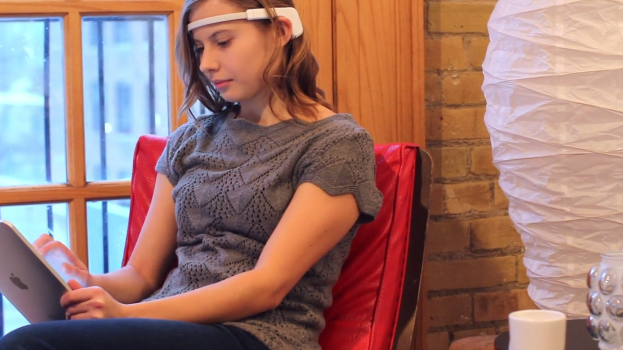 Next time you're in an Indigo or Chapters, keep an eye out for folks wearing a funny-looking headband, looking like they're concentrating hard to relax.

The book and gift retailer has signed on to be the first distribution partner for Toronto-based Interaxon's inaugural wearable product Muse.

The headband uses sensors to read people's brainwaves. Muse, which has been available online for six months, is designed to help folks calm their brains, using an app that encourages people to relax.

The partnership was a natural evolution as Interaxon works closely with Kobo executives in the startup community. They were introduced to the team at Indigo through this partnership, leading to the distribution deal. Though this is only a trial run and the product will be offered in limited locations, the launch event last Saturday had folks in the demo chair "all day," and inventory was sold out by closing time, says Ariel Garten, CEO, Interaxon.

The startup had been searching for a retail partner for a while now, and originally was looking at the higher-end luxury space. Garten says Indigo ended up being a great fit for the brand because bookstores tend to be a place where people go if they are interested in learning and expanding their minds. It's also a place people tend to go to browse and when they have time on their hands – a key factor in getting Muse into people's homes is the need to have people demo the product. For the retailer, it was a great chance to continue expanding its tech space, which has grown considerably over the past year, as it diversifies from books to books and "life-enriching" products.

The two companies are currently working on a marketing plan, she adds, saying most of the promotion behind Muse to date has been based on word of mouth.

Until now, the wearable space has been on focused on fitness apps and some high-profile devices such as the Apple or Samsung smartwatches or Google Glass. But, with an estimated 300 million devices anticipated by 2018, New York research company L2 says the wearables market is growing at an exponential rate.

And brands are increasingly becoming involved in the wearable space. Though she couldn't name deals in play, Garten says there's been a lot of interest from different categories, such as beauty and sports.

With files from Jennifer Horn.