Nissan's documentary in the making
The car brand has embedded itself with community football teams to tell their stories as they unfold.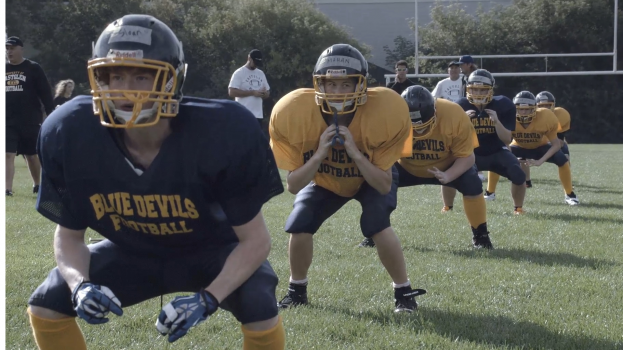 Faced with low awareness scores as a primary sponsor of the Canadian Football League, Nissan Canada decided to try a different road.

So, the primary sponsor changed up its strategy ahead of the 2014 season, taking money that would usually go into ads or signage and investing in a slew of struggling community football teams. The program, developed with TBWA Toronto and unveiled over the summer, is called Back in the Game and sees Nissan assist 21 teams across the country, providing funding, equipment or other things they needed to keep the team going. But beyond the investment, which allows local dealerships to leverage the CFL partnership, the agency and brand saw an opportunity to tell a story.

"Sponsorship of an event has changed so much. It's not about putting up a logo but how do you identify with the fans and the passion they share for the game as well?" says Rimi Singh, brand director for Nissan at TBWA. "That was the idea behind this. How do we share their passion on a grassrooots level that would get an emotional tie-in with the brand?"

The campaign focuses on two of the schools in particular, Eastglen in Edmonton, home to the Edmonton Eskimos, and Sir John A. MacDonald in Hamilton, home to the Hamilton Tiger-Cats. There are no shoots, per se, for the branded content push. Instead, a three-person video crew from PBS' Frontline, including Emmy-award-winning documentary filmmaker David Grabias, has embedded itself with the young football players and their families.

The crew is working on a web series with a plan to make eight episodes. But TBWA ECD Allen Oke says the content creation is a crapshoot because there is no script or guaranteed outcomes.

"Some people get injured, some drop out, new ones appear, new conflicts arise," he says. "This is a documentary that is released in the making."

The first webisode was released last week, with two more set to air on Tuesday and the remainder to be released in the run up to the Grey Cup. Oke hopes to create a full-length documentary to run on TSN.

In addition to the "30-for-30″ style doc, the program has included surprises, such as having CFL players show up at schools to help coach a practice or a local dealer arriving to hand out new padding and uniforms.

"It really has… energized local dealers in these areas to contribute in their own right," Oke says.

The video content lives on Nissan Canada's YouTube page and is being supported via social media, while the Back in the Game program is highlighted on TSN during CFL games.