Check it out: House of tires
People just don't have the space to store tires in their homes - no matter how artful it is, according to this new spot by Kal Tire.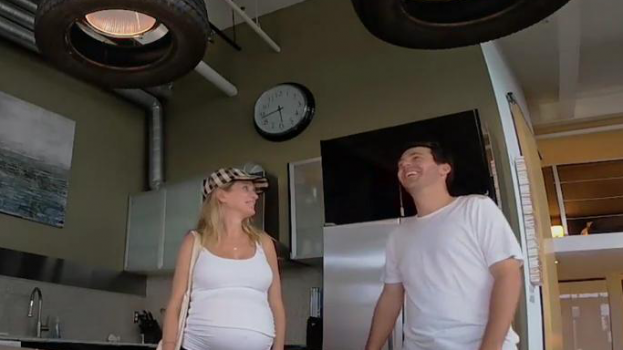 Recently, a few confused Toronto house hunters were treated to what they may have believed to be the latest fad in interior design: tire decor. We're not talking about dated fixtures, but literally tires in place of furniture and lighting. It wasn't actually a homeowner trying to spark a bidding war for a rubberized abode. It was Vernon, B.C.-based Kal Tire and agency 123w's way of pointing out that car tires can look rather out of place in a house. While we've taken a bit of a liking to the bouncy aesthetic, those in the 30-second spot captured on hidden GoPro cameras didn't dig the look. Which is sort of the point, since the company is embarking on the national rollout of its tire storage solution ahead of the winter season, called Kal's Tire Lodge, a place for folks to store their wheels. The brand, which has more than 250 locations across Canada, says it's the first Canadian retailer to offer such a service across a broad network of stores, with the program leveraging the insight that people, especially urban dwellers, don't have a lot of space to store their other set of wheels.
The ad is running online and on TV across the country, with media handled by Barlow Media. In addition, there is a digital buy and a direct mail piece. Bryan Collins, CD at 123w, says the consumer reactions in the video are genuine and only the agent at the "open house" was an actor. No word if the company's next expansion will be in staging houses for sale.
From Stimulant.