What drives her loyalty?
P&G over-represents on Harbinger's preferred brands list for women. Here's why.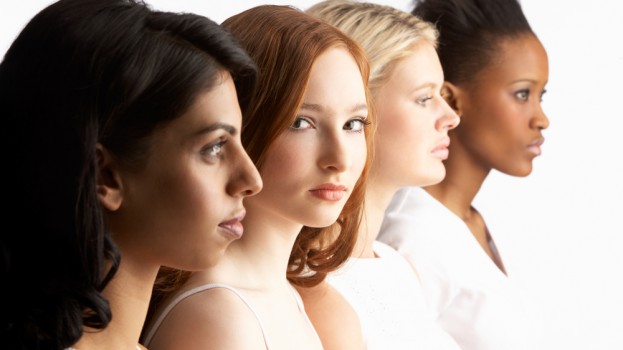 Women in the U.S. are more driven by spirituality than their Canadian counterparts, new research from Harbinger finds.
Strategy got a sneak peek at an upcoming study from the PR shop, which will be revealed this Thursday. It polled nearly 4,000 women across Canada and the U.S. (including 400 men as a sample), delving into how women see themselves, what they consider important and how they spread their brand loyalty.
The biggest disconnects between women broke down across age, marital status and family life, as the study dives into the various life stages women go through as they move through adulthood (check out the piece we wrote on Friday, which looked at the stages).
Though consistently women in Canada and the U.S. were relatively similar, there were a few notable differences, the study finds. While women in the U.S. were more religious and spiritual than Canadians, they were also more concerned about the economy than Canadian women. U.S. women tended to be more brand loyal – except when it comes to financial institutions (and considering the economic depression, this is no surprise). In Canada, women considered food and cooking to be more important than in the U.S., and were more likely to own property.
When it comes to brand loyalty, women across both nations shared similar demands from brands. Offering good value and fulfilling brand promises (i.e. does what it promises) were ranked highest in brand importance (76% and 68%, respectively), followed by making her life easier (65%). Making her family happy came in at 56% when it came to brand attributes (though this varies considerably based on what life stage a woman is in). The study finds that women want brands to connect with women on a purpose – that is, something that makes a positive impact on people's lives. This is not to be considered with CSR marketing, Harbinger president Jeff Weiss says. Brands that support a cause women believe in actually came in dead last for brand attributes female shoppers seek (with only 20% saying it was of importance).
The study also asked women to name, unaided, the top brands they love. Topping the list was Kraft, followed by Apple and Tide.
Kraft

Apple

Tide

Nike

Dove

Kellogg's

Coca-Cola

Charmin

Samsung

Crest

Jiff

Toyota

Colgate

General Mills

Dawn

Johnson & Johnson

Olay

L'Oréal

Sony

Heinz

Campell's

Ford

P&G

Bounty

Honda

CoverGirl

Pepsi

Lysol

Pantene
Jennifer Lomax, senior strategic planner and co-author of the study, finds that P&G brands were over-represented on the list, and believes it is a result of the efforts of the CPG co to re-align the brands to purpose-driven marketing.
Image via Shutterstock