B!G Silver: Rethink unlocks national pride for Molson
How a travelling beer fridge took the world by storm.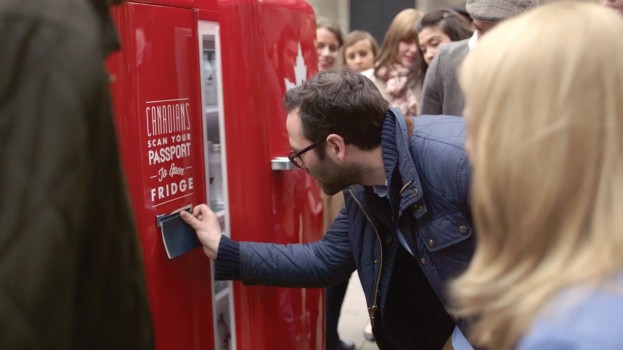 This story appears in the November 2014 issue of strategy.

The challenge and insight

Having stirred national pride since coming out with its famous slogan "I Am Canadian," Molson Canadian wanted to continue that momentum.

People are most proud of where they're from when they're somewhere else. So for the first time in the brand's history, Molson Canadian went beyond its borders and took its advertising overseas. The objective was to target both potential and existing customers.

The B!G idea

Rethink designed and built a fridge filled with the brand's beer. It then transported the fridge around the world. The "Beer Fridge" first appeared in June 2013, and travelled around Europe, as well as the U.S. before heading to Sochi, Russia, where it sat in the Canada Olympic House during the 2014 Olympics.

The only way to open the fridge was by scanning a real Canadian passport. When a Canuck came across the fridge, they could use their passport to open it for everyone to enjoy a Molson Canadian beer. The fridge was platform-agnostic – it worked as an ambient experience, a sampling event, a TV spot, an online film and was shared across all social spaces.

The impact 

The beer fridge garnered more than 250 million impressions. It was featured in every one of the top news outlets in the world and became a subject of pop culture, highlighted on Jimmy Kimmel Live! and other talk shows globally.

Earned media was in the hundreds of millions, and social interaction for the brand was up 980%. During the Olympics, Molson had a 20% share of the conversation surrounding the event.

Most importantly, the reviews were positive. Jimmy Kimmel raved about the fridge, BuzzFeed listed it as the reason "why Canada was winning the Olympics," ABC called Molson a "marketing superpower" and CNN claimed the fridge was a little piece of Canadian awesomeness.