Age is but a number
Macallan is retraining its drinkers to shop for scotch on taste, not age with a massive taste test and partnership with Harry Rosen.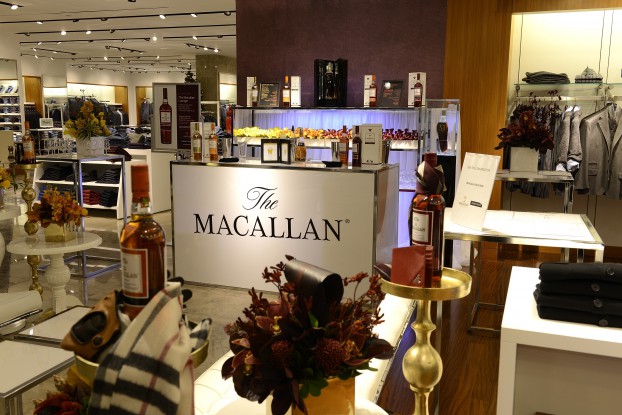 After spending years training customer to shop on age alone, how does a scotch-maker convince its discerning shopper to try a different blend where age isn't factored in?
Macallan recently rolled out a new way of classifying its scotch, ditching the number of years the liquor is aged in favour of focusing on the colour of the drink, which comes from the type of wood used in a barrel, says Ivano Taranto, country manager for Macallan maker Edrington.
The 1824 series launched in Ontario this summer, with a national roll-out following shortly after, and now the brand is rolling out a massive tasting program, which includes a two-week partnership for a happy hour-style lounge at select Harry Rosen stores (it runs until the end of this week) and a standalone sampling event "Raise the Macallan," which took place earlier this month in Toronto, Victoria and Calgary. To promote both, the brand has done a heavy PR and social push to get folks to the tasting lounges. To date, it's done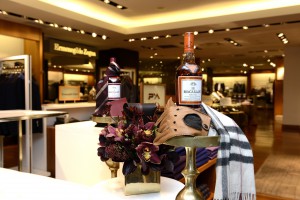 more than 2,400 tastings.

The goal, Taranto says, is to prove to consumers that the scotch is still good, even though it hasn't been aged for 15, 20 or 45 years. ("You wouldn't pick an apple on a specific date, you'd pick it when it's just right," he explains.) Its core consumer – people who already have a deeper of an understanding of liquors – need to be re-educated, he says.

The Harry Rosen tasting lounge is a free event that runs from 3:00 p.m. to 7:00 p.m. each night, and pairs the Macallan flavours alongside product selections for men, such as ties and gloves, or shaving stands.

As for why Harry Rosen got involved, Larry Rosen, CEO and chairman at the retailer, says this was a great way of building out a unique experience to help drive traffic to stores. It was also a great fit for its target demo.

"Boys will be boys," he says. "Boys love cars, electronics and Scotch. We have the men, they have the scotch. So it was a perfect fit."