Amnesty fakes out travellers
To educate consumers on human rights violations in Mexico, the non-profit takes a cue from discount travel sites.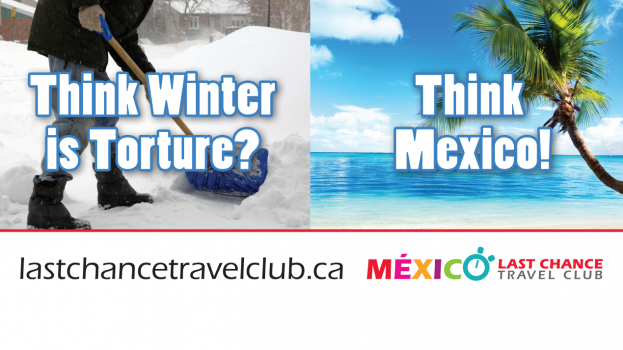 In a bid to educate travelling Canadians about the human rights abuses taking place in Mexico, Amnesty International and Agency59 have rolled out a new campaign in the vein of a last-minute travel push.

Featured largely online (with some cinema and OOH support), the campaign looks almost identical to last-minute travel sites, and sells itself as "Last Chance Travel Club" to Mexico. Ads feature copy like "Think winter is torture? Think Mexico."

The campaign, which bears no Amnesty logo until someone clicks through to the site, is targeted at people who were planning to go south over winter, says Brian Howlett, CCO at Agency59.

"We're definitely inspired by the Expedias of the world," he says. "It's a bit of a fakeout."

While he admits this might anger some consumers – specifically those hoping to find a discount travel site – he says the goal of the campaign is to educate them on the realities of what's going on in the country, and not to dissuade them from travelling.

"It's not an anti-tourism message," he adds. "It's simply that as [a] Canadian who frequently travels to this part of the world, you should know what's going on. And if you do, you might help raise your voice in union with those in Mexico and around the world to put pressure on the government."

The campaign will be in market for the next 12 weeks, and follows a similar media buy as travel sites. Media was largely donated and coordinated by the agency's in-house buying team.