Struck by a rainbow
Skittles' new online documentary puts a "WTF" twist on emotional advertising.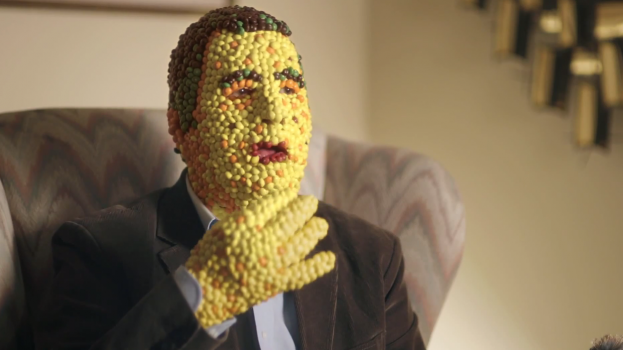 Want to know what's at the other end of the rainbow? If Skittles' latest campaign is any indication, it might be best if you didn't find out.

The brand and BBDO launched a new digital push, tapping into two trends growing in popularity: long-form video content and emotional advertising. The new campaign features a documentary of sorts that follows a man who was turned into Skittles after being struck by a rainbow. It chronicles his struggles and sweet success as a man made entirely of candy.

All Skittles briefs to the agency are built around the idea that the candy be the object of desire, says Saloni Wadehra, account manager at BBDO. Every brand activation should be built around three pillars, she adds: expect the unexpected, go for some "WTF moments" and share something surprising.

Carlos Moreno, SVP/ECD at BBDO, says the trend towards longer format content has become increasingly popular, and as a result, they felt they could delve deeper into a single Skittles character. What's more, with the holidays on the horizon, this faux-emotional campaign was an opportunity to jump into the space, but "with a twist."

"It's a nice way of standing out," he says.

The campaign will run over the next four weeks, and will be largely supported by digital, including a 30-second pre-roll, driving to the mini doc. Mediacom handled the media buy. It targets youth ages 13 to 18 as the primary audience, with movie lovers as the secondary group.