Get schooled by 123W
The Vancouver shop is launching a mini bootcamp for advertising and marketing students, partially as a scouting tool.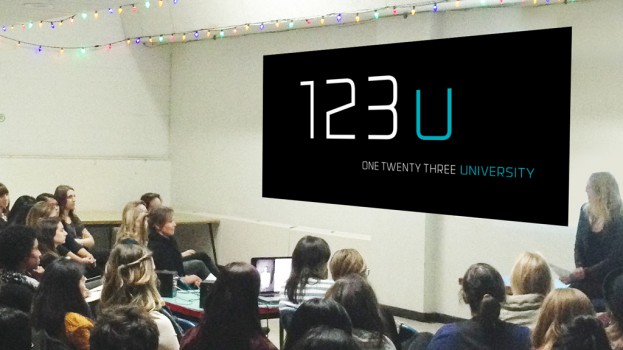 123W wants to school future marketing and advertising folks.

As part of the Vancouver-based agency's 2015 plans, it's launching a two-day workshop geared at marketing MBA and advertising/design students to help them get some real-world experience.

Scot Keith, founder and president at the agency, says the idea came up in a management planning meeting when they were discussing ways the shop could operate a bit "differently" from other firms (he points to the fact that the shop co-owns a bar as an example of how it likes to operate differently).

The two-day bootcamp will operate in a manner similar to Hyper Island, Keith says, presenting students with a real-world business problem and having them solve it (with industry folks available to help). The solution will then be put to a panel of judges. Guest speakers will also be invited to present to the class. He says, however, that the curriculum is still in the very early stages.

The class serves two purposes for the agency. First, it is a way for 123W to give back to the advertising community. Because the agency often relies on very senior talent, Keith says they don't get to do as much mentoring as they would like, and this type of workshop would help them connect with younger people. Second, he says this is a chance to scout out new talent.

This is not a money generating program – though there will be a cost associated with participating, it's largely to help cover the cost of food. He says they're working with professors at universities, however the program is not affiliated with a specific program.

If this is a success, Keith says the goal is to create similar programs for entry-level and junior employees.