Oliver Walsh gives Aritzia a digital makeover
We're rolling out our Marketers of the Year all week. First up, the fashion brand's first CMO has led it into uncharted digital waters.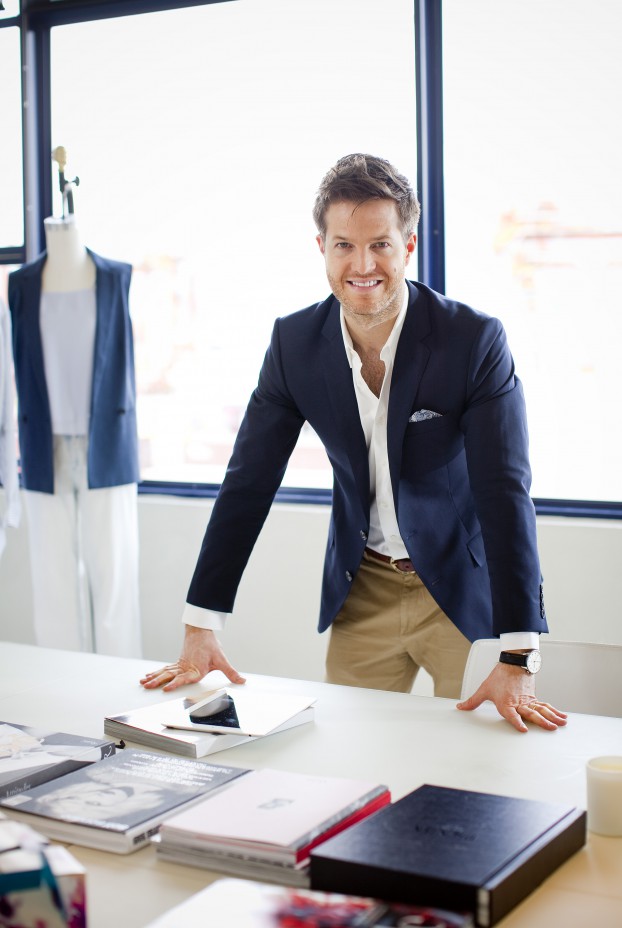 This story appears in the December/January 2015 issue of strategy. Each day this week, we'll be revealing one of five Marketers of the Year who are gracing our end-of-year issue — so make sure to come back tomorrow to find out who else made the cut.
You'd be hard-pressed to find a fashionable Toronto woman who isn't familiar with Aritzia and the sui generis place it occupies on the retail landscape. It maintains a unique presence amid other higher-end mid-level players such as Banana Republic, Club Monaco and J. Crew. Yet, until recently, the well-known brand shied away from traditional marketing, and it didn't have an e-comm platform or even a CMO.
But the Canadian retailer has been making up for lost time, bursting onto the digital scene with what it believes to be the fashion industry's first fully responsive e-comm platform and a series of digitally led initiatives, including its first integrated campaign.
At the helm of this shift is Oliver Walsh, who became the brand's first CMO in September 2013. But Aritzia's foray into a brave new world of digital – and Walsh's charge of it – actually began before he was even technically part of the brand team.
Aritzia was late to jump aboard the e-comm bandwagon, says Walsh, though its emergence onto the stage would be significant, and true to its philosophy, done right. At the time, Walsh worked at Wednesday, a New York and London-based creative agency he founded that developed Aritzia's e-comm site, which launched in late 2012 and recently claimed the title of Best E-commerce Shopping Experience at the 2014 Canada Post E-commerce Innovation Awards. Featuring shoppable content, compelling visuals, integration of social media posts and even Quebec-specific content on its French site, Walsh attributes the stellar e-comm experience to the marriage of "beautiful design, attention to detail," a focus on quality throughout the experience and strong customer service.
Wednesday also helped the retailer develop internal teams to manage the site in-house, which is now updated about every two weeks.
"It was a really exciting project for us as an agency because we finally had a client who had a strength of creative opinion and the ability to execute upon that, but also a willingness to really push boundaries," Walsh says.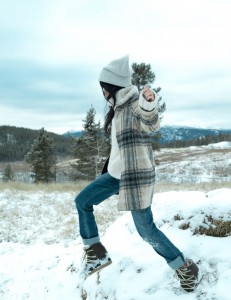 For his part, Walsh gained an understanding of the business not only through working on the platform, but through his role on Aritzia's board, which CEO Brian Hill invited him to join. At the time, Aritzia approached marketing from a customer experience perspective (such as its "Artistic License" program, which decorates its bags with photographers' work, or having a music director curating in-store playlists) and did not have a CMO, but the need for the role was discussed at a board meeting.
Walsh's digital and retail background gave him a valuable perspective, says Hill in an email, adding that his work on the board and as a creative partner provided "a rare level of mutual exposure prior to him joining as CMO."
The time was right for Aritzia to bring someone to the role, says Walsh, as e-comm had become a game-changer and the marketplace was more global (the retailer needed to continue to focus on its growing U.S. business, where brand awareness was lower than its home market).
"There was a number of things around the landscape that changed," he says, "and I think then they recognized the need for somebody who had an understanding of their brand and where it was coming from, but also [had] a grasp of marketing and e-commerce, and who could partner with the business in order to drive that side of things forward."
Indeed, things have been moving forward since Walsh's arrival, and he now works out of Vancouver and New York, visiting the latter for at least a week monthly.
He's brought in a fair amount of new blood, including department heads like CD David Bergman and Lalena Luba, VP, public relations, to develop a communications team in New York. In the past, PR was primarily used for store openings, but now the team is focused on raising brand awareness and works with celebrities, influencers and press. PR was formerly handled in Vancouver, but the move to New York was fitting, Walsh says, so the team could develop relationships with U.S. media.
And growth is on the brand's radar, as it aims to establish itself in North America's major markets.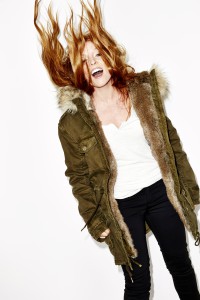 In Canada, it has about 50 stores, and before the end of the year, plans to open a new Brampton, ON shop and a Vancouver location dedicated exclusively to its Wilfred brand, while expanding its West Edmonton Mall store. Next year, the retailer plans to launch five new locations, including its largest store yet on Montreal's Sainte-Catherine Street. South of the border, the brand has 15 locations, while it plans to open Boston and Manhattan stores in 2015.
Meanwhile, Walsh created internal momentum within the organization, merging the marketing and e-comm departments and ramping up digital, with these latter efforts manifesting themselves in what he calls "some really digital-centric thinking" like with "#FallForUs" – the brand's first integrated campaign.
The Instagram-first push (with in-store and communications support) saw influencers like actresses, musicians, bloggers and editors share what they "fell for" from Aritzia's new collection with their more than five million combined followers. Customers were also encouraged to post their preferred looks, and the retailer incorporated these posts into its site and made the items shoppable via visual commerce platform Olapic.
E-comm sales saw a lift of 250% versus pre-campaign figures, while there were nearly 3,000 #FallForUs posts on Instagram, which garnered 3.6 million likes. The social media platform drew in about 15,500 new followers, while consumers also engaged with the campaign via Facebook and Twitter.
The campaign and its various elements "are a pretty good reflection of how far we've evolved Aritzia's brand," Walsh says.
Speaking like a true creative, he will tell you great ideas are still central to success.
"It's not about thinking through social-specific ideas, it's thinking through good ideas, many of which play out in the social space or on social platforms. And I think that's a key differentiator because I feel like a lot of people still view social in isolation."
For its part, the brand has been aligning its messaging across its marcom, Walsh says.
"Part of how you have social success is having a series of initiatives which build upon one another and which stay true to what your brand is about," he says.
Aritzia now employs this strategy, kicking it off with the 2013 "Northern Lights" holiday campaign, shortly after Walsh came aboard. And while social played a key role, it wasn't viewed in isolation. The brand worked with three fashion bloggers/influencers to create nearly 200 pieces of content while in the Yukon exploring the Northern Lights. The brand's site featured shoppable content, while supporting elements included store window displays and a campaign-inspired makeup tutorial video. "Northern Lights" garnered nearly three million impressions.

Aiming to carry the momentum forward, Aritzia became the first fashion brand to use Instagram to unveil a seasonal look book for its spring 2014 campaign "Clean Slate." It's a platform where you'll find the vast majority of the brand's audience, and one on which Aritzia sees the most engagement and growth. (It recently hit the 200,000 followers mark.)

For Walsh, marketing is positioned at the centre of the most successful organizations, noting Hermès, Nike and Apple. And while Aritzia has not been a company driven by marketing in the past, he says it's still been at the core of the brand's initiatives, such as how it runs its retail locations.

"My role is to make sure that we continue to put a focus on that, and get the balance right within the world as it continues to evolve – with e-commerce and digital [being] the most disruptive elements of the landscape that we've seen in the retail business in, forever, really," he says, adding his role is also to ensure the brand continues to hone in on its customer – "who she is and what's important to her, and if I can do that then I'll be very happy."