Old Yale's bottle-tainment play
The B.C. craft beer gamifies its bottles to double as musical instruments, while decorating the labels with activity badges and urban legends.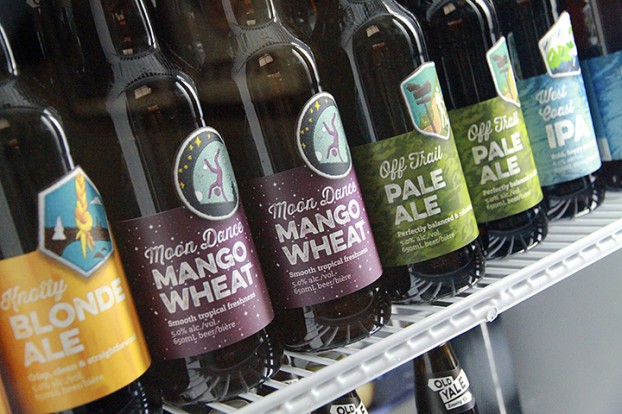 A B.C. craft brewery has developed a new brand identity that channels an outdoorsy adventurous spirit, complete with ghost stories and campfire songs.
While it's not the first beer brand to embrace a positioning around outdoor adventure – Old Yale Brewing, which has distribution in B.C., Alberta and most recently, the Yukon, hopes to break through in the cluttered category with its local proposition and unique interpretation.
The rebrand comes on the heels of the brewery's acquisition by fellow Chilliwack, B.C.-based 2Story Group (which owns Petcurean Pet Nutrition) in March. It saw Old Yale's growth potential and has since invested in the brand's storefront and operations, increasing efficiency and bumping capacity to 3,100 hectolitres per year from 1,400.
Working with Subplot Design on the rebrand, the 15-year-old beer co began to roll out new packaging last month for its two lines. It has also unveiled a new website and begun to use social, with plans to invest in those channels, says Jaimie Turkington, VP marketing for Old Yale owner 2Story Group. But the emphasis has been on its new identity and look.
"We knew that we needed to make some significant investment in creating a unique brand to help the product stand out on shelf," she says.
Old Yale's Four Seasons roster, which includes SKUs such as Off Trail Pale Ale and the new West Coast IPA, feature "outdoor activity badges," reminiscent of Scouts insignia, as part of the label design. Embroidered badges were developed and photographed for the packaging, but Turkington says the real badges will be used in some promotional capacity which has yet to be decided. Conceptualized as a fun tribute to outdoor adventure, she says the hope is the cheeky badges will help the product break through on shelf, with the beer itself driving repeat purchases.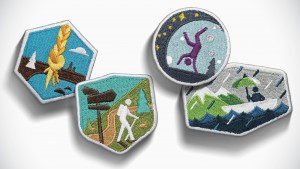 The new packaging also features lines indicating how full the bottles need to be to produce certain musical notes and instructions to play campfire songs. Located on the label's far right side, it's space that would not have been used otherwise, Turkington says, adding the brand hopes consumers will have some fun with it.
Old Yale took this theme further with its Tall Tales Series. The craft beer category is always open to new products and innovation, she says, so Old Yale wanted something more edgy and fun, tapping into ideas of storytelling and friends drinking beer around a campfire or late at night. Its Sasquatch Stout, which won the Canadian Brewing Awards' 2014 Beer of the Year title, and new Screaming Banshee SKU feature tales around the supernatural figures on their labels.
"Ultimately, in this category if you're not standing out on the shelf then you're not going to get noticed because it's so cluttered and there's so many options  for consumers," says Turkington. "So we just knew that it was an investment that we needed to make and that we're going to amortize over time."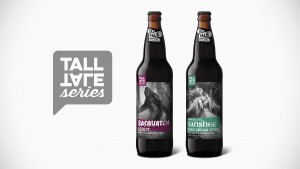 Craft beer is a growing category and consumers are looking to buy local, high quality products, similar to the local food movement, she says. The brand's core target demo is men in their 20s and 30s, and she says they enjoy outdoor adventures, which is a natural fit for the Chilliwack-based brewers (the area boasts lakes and rivers, and activities such as back-country skiing and hiking).

The new logo is a trailhead signpost and ties into the brand's history (it was named after an historic wagon road used during the Gold Rush of the 1800s and became one of the province's first incorporated roads). The former logo was a horse head that resembled that of the Denver Broncos, says Turkington, noting she wasn't aware of there being much process put into crafting the brand's former identity.

For now it will continue to focus on distribution in its current markets, she says, however, expansion will ultimately be the aim.