Grip names managing director
John Miller has been promoted as the agency looks to continue its growth and attract new business.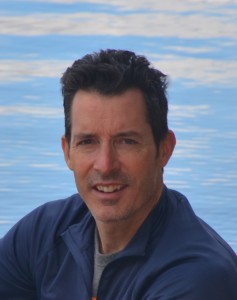 Grip has promoted John Miller as its managing director, with the mandate to lead business strategy and planning at the Toronto-based agency as it looks to continue its recent growth.
Miller joined Grip in 2010 as a group account director on the then-recently acquired Yum! Brands business, which included clients KFC, Taco Bell and Pizza Hut. He was promoted to director of client services in 2012.
Prior to joining Grip, Miller spent three years on the client side as VP of marketing for Milestones at Cara Operations after being a group account director at Bensimon Byrne. In the newly-created position, Miller will continue to work alongside Grip's partners as part of the executive team, something he has been doing since his 2012 promotion.
"It's kind of a natural evolution in terms of his roles and responsibilities, where it was very client-service focused and now it's more operations focused," says Bob Shanks, founding partner at Grip Limited. "It's more about the day-to-day running of a broader section of the agency, focused primarily on the business space but also continuing our current organic growth with our current clients and an ongoing continued involvement with new business as well."
Shanks, who has dropped his title as managing partner in favour of founding partner, adds having Miller in a role focused on the operations of the agency allows him to focus more on the agency's growth objectives. He points to winning business from RBC, as well as continued growth with existing clients like McCain, Honda and Acura, as driving the agency's growth over the last year and a half. He adds that while Grip has been invited to many pitches over the last 13 years that hasn't required an aggressive pursuit of new business, having Miller in his new position gives the company more individuals that can potentially focus on pursuing those opportunities going forward.
Grip Limited currently has 160 employees. Shanks says the agency hopes its continued growth will result in new hires, but has no immediate goals.