Now trending in media and tech
Will 2015 be the year that contactless payment finally takes off? How about wearables, internet-connected devices or 3D printing? Where does video stand? Deloitte's annual survey takes a look.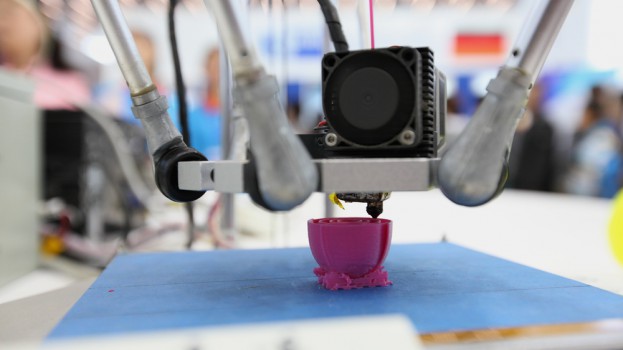 Deloitte has released its annual TMT (technology, media and telecommunication) survey, predicting what's going to hit it big (or fall flat) in the year to come.
First up, using contactless payment with smartphones at least once a month will increase 1,000% in 2015. This is a global number, however it is a space that will certainly see a boost in the Canadian market, especially as banks and credit card companies rush to create mobile wallets. "For the first time, stakeholders from banks and merchants to credit card companies and device vendors are ready to adopt the short-range, near-field communication technology that enables mobile payments," the report states. However, despite the astronomical increase in wireless payment, there will still be a challenge in getting mass adoption because of the years consumers have spent using cash and credit cards. Deloitte predicts that by year-end, only one in 20 smartphone users globally will be paying with their phones at store level.
The report also predicts that millennial consumers will be more likely to pay for their media content, spending an average of $750 over the next year, despite their reputation as content pirates. This amounts to almost $150 billion on books, movies, concerts, streaming videos and traditional TV services worldwide.
The third prediction found that despite the rise in e-readers, print books will remain the top literature sold, accounting for 80% of all books sold in the developed world. Millennials, the report found, favour the printed format as a result of the smell, feel and visibility of the book (allowing for other people to see what they are reading).
Click-and-collect shopping will become table stakes here in Canada, the report also found, following in Europe's footsteps (where there are more than 100,000 locations in Germany, France, Italy, Spain and the U.K. where consumers can go pick up their online purchases). Canadian online and bricks-and-mortar retailers are increasingly starting to offer this as an option (albeit at a slower adoption rate than their European counterparts), which will help normalize the act of going elsewhere to pick up your goods in the next 12 months. This won't just span general merchandise, but will also trickle into the grocery space.
The study also predicts that short-form online videos (clips of less than 20 minutes) will represent less than 3% of all videos watched this year. Longer form (i.e. TV and movies, both online and offline) will still reign supreme. Globally, audiences will consumer more than 12 billion hours of long-form video daily, versus the 10 billions hours of short-form content consumed in a month. Deloitte predicts that the short-form content (everything from un-boxing videos to how-tos and music videos to fails), will pull in ad revenue in the $10 billion range, compared to the $400 billion expected in revenue for longer-form content.
When it comes to smartphones, Deloitte says sales will continue to grow (an estimated 12%) but that growth is down versus three years ago. Phones are being made more durable, while people are less enamoured with having the latest and greatest device, resulting in longer lag times between new phone purchases.
Three of Deloitte's predictions centre around the idea that consumers will not be the first adopters of new technologies like they have been in the recent past. It points to wearables, 3D printing and internet-of-things devices as more likely to be adopted by businesses and enterprises than consumers first. That's not to say there isn't big business in that space, but the report says that those three tech aren't likely to take off with consumers the way many have predicted (or hoped) in the past.
The final prediction for Deloitte's TMT study is that there is a gap between those who have fast internet and those who do not. And as a result of this widening gap (exasperated by uneven telecommunication upgrades), companies hoping to connect with consumers online – especially in the over-the-top content space and those offering online shopping – will have a difficult time reaching Canadians in a uniform manner. Some will be able to access your content quickly and easily, while others will be shut out because their internet speed isn't up to snuff. Something to consider as you're planning your next online branded content push.
Image courtesy of Shutterstock.