Teehan+Lax shuts its doors
The decision to shut the agency down came when partners Geoff Teehan, Jon Lax and David Gillis took on a new opportunity at Facebook.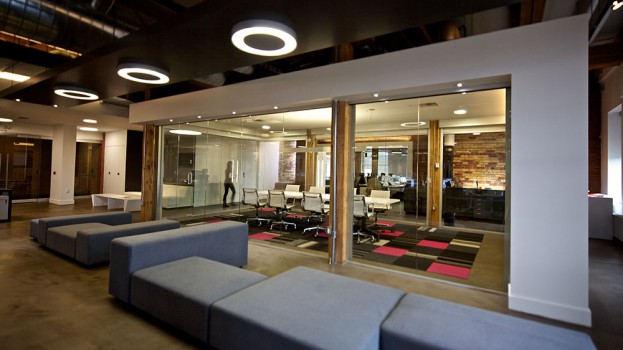 After 12 years, Toronto-based digital agency Teehan+Lax is winding down its client work and shutting its doors. The decision was made after partners Geoff Teehan, Jon Lax and David Gillis joined Facebook's design team in San Francisco.

"All companies are in a continual process of evolution and reinvention," said Lax in a statement on the agency's website. "Twelve years ago, Geoff and I sat down to discuss the kind of company Teehan+Lax might be. We didn't have a business plan, nor did we talk about world domination. We just thought we could create an alternative to what were then the standard digital agencies in the market."

However, Lax writes, to continue making things and working with clients the agency enjoyed, the shop would need greater resources, both human and financial, which didn't jive with the original intention of remaining a boutique agency. "We tried to imagine Teehan+Lax as a company at scale and it just didn't feel right to us." It was not because the agency was doing poorly financially, he writes. Indeed, 2014 was the shop's strongest financial year ever.

According to the statement, in January of last year, fellow partners Jeremy Bell and Peter Nitsch expressed an interest in building a new product, but would not be able to remain at the agency to do so. The decision prompted a conversation between Lax, Teehan and Gillis, looking at the possibility of selling the company, however they decided against selling when presented with a different opportunity.

The trio met with Facebook to look at how they could help the social channel, and were asked to join to create digital products for web and mobile, focused on the user experience, according to a Facebook post by the design team.

"So why did we choose to leave Teehan+Lax and join Facebook?" Lax wrote. "It really came down to the professional opportunity. The challenges that we will have at Facebook are challenges that interest us. The opportunity to work on interesting and meaningful problems at such as scale is very compelling."

"After 12 years, we feel that Teehan+Lax has accomplished what we set out to," he writes. (Read his entire statement here.)

The agency has worked with a number of brands over the past 12 years, including Bell, the Globe and Mail and Telus.

Teehan+Lax employed more than 40 employees.