Inside Hyundai's new brand positioning
What exactly is the "H factor"? The brand is hoping it's the way people feel when they drive the car.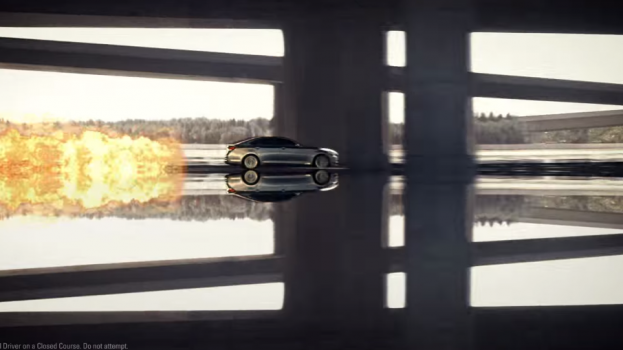 Hyundai Canada is rolling out a new brand positioning to sell up its "modern premium" status.

The campaign kicked off yesterday during the Super Bowl, and will run through the next six weeks – though the new platform will continue on for the brand over the course of the year, says Jennifer Dobbs, director of marketing at Hyundai.

The new push is based on the "H Factor," that is the "emotional response a consumer gets when interacting with [Hyundai's] products and communication," she says. The spot features a dizzying look at the making of a Hyundai, from conception through to driving, set to Imagine Dragon's hit  song "Radioactive."

It was designed to balance both the functional need to talk about the car, and the emotional connection with consumers, she adds. For a long time, the brand focused solely on the functional aspects of the vehicle – highlighting the different features or engineering – but the relaunch of the brand globally as a modern premium car necessitated a more emotional approach. What's more, Dobbs adds the car space is riddled with brands touting their features and benefits, and she says speaking emotionally would help differentiate the company.

The media buy by Innocean Canada (which also handled creative), will feature heavily in big events – such as the Super Bowl, Grammys and Oscars – as well as through cinema screenings. It's meant to target as wide of an audience as possible, Dobbs says, explaining the choice for heavily-watched programs.