Creative Report Card: The year's biggest trailblazers
They may not have taken the top spots, but these brands, agencies and creatives made pretty big leaps on this year's report.
This story appears in the February/March issue of strategy.
Not all companies and individuals can nab the #1 spot. But there are a few that did a pretty good job at climbing the ranks (or making big debuts) to find a place in the top 10. Here we feature some of the big movers and shakers to land on the lists this year.
WestJet flies into the top five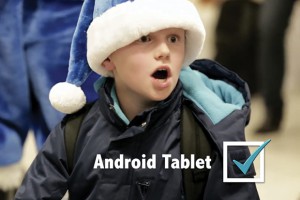 Brand rank: #5 (new)
The blue Santa suit. It could be argued that WestJet was able to reinvent Mr. Claus' attire to be almost as recognizable as the red suit Coca-Cola first penciled in its ads, way back in the '20s.
The brand and its agencies (Studio M at #18 and Mosaic at #20) had Santa's little helpers surprise WestJet flyers with presents upon arrival at their destination. WestJet entered the list, landing in the top five after bringing home almost a dozen awards at seven different shows counted in the Report Card.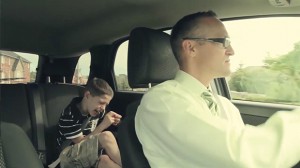 'Surrender Your Say' helps Saatchi reach new heights
Agency rank: #6 (up from #36)
CDs rank: Brian Sheppard and Helen Pak (the latter now at Havas Worldwide) both #7 (up from #116)
Last year, you couldn't turn a corner without hearing about the Tourette Syndrome Foundation of Canada's "Surrender Your Say" campaign winning an award at an industry gala. It was mostly this campaign that helped catapult Saatchi, as well as Sheppard and Pak, into the top 10 list of agencies and CDs.
The campaign won 25 trophies from almost every show counted in the CRC. Jurors ate it up, falling hard for the idea of hijacking thousands of Twitter accounts and sending out random scrambled tweets to mimic the experience of someone suffering from Tourette's.
JWT's cinematic year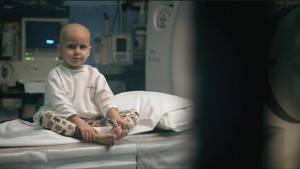 Agency rank: #7 (up from #23)

It seems JWT has a thing for theatres. A good chunk of its award-winning work was connected to a cinema. Take Mazda (#18) and its "Massive Test Drive" – a campaign that turned mobile and movie screens into steering wheels of a virtual car.

Then there was the SickKids (#15) "Real-Life Hero" campaign that surprised a young cancer patient with a movie trailer that featured him in the leading role. And if the agency wasn't using cinemas as a set for its campaigns, it was creating hilarious spots for the Canadian Film Festival (#31), like "Canadian Zombie" which showed "Great films that happen to be Canadian."