Targeting healthcare
A new Ontario campaign is using location-based ads to raise awareness about violence against healthcare workers.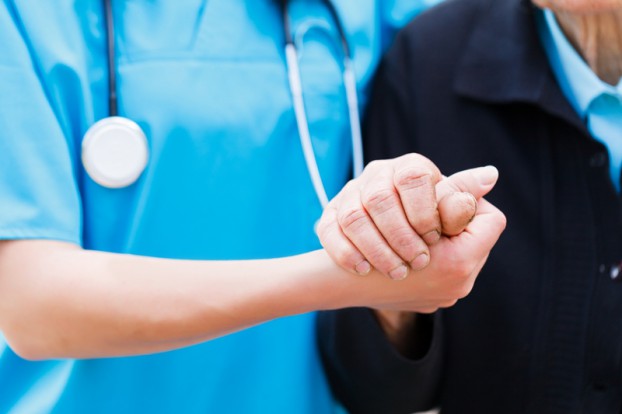 The Public Services Health & Safety Association is using location-based mobile ads to create awareness of violence against healthcare workers.
The campaign, led by Toronto agency Scratch, are served to people who are at or near healthcare facilities in Ontario including hospitals, nursing homes, rehabilitation clinics and mental health facilities. EQ Works created the ads and used its technology platform, together with data sets from Factual, to map and target more than 100,000 Ontario facilities for the six-week campaign.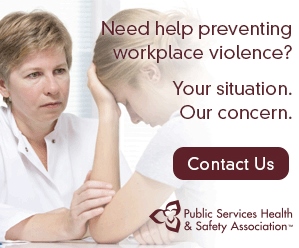 Along with the mobile ads, the organization is using programmatic ads on healthcare pages of major news websites like the National Post and Globe and Mail, along with LinkedIn, with the media buy led by Scratch.
"Our interest was really around as much reach as possible to a targeted audience in the most cost effective manner," says Glen Cullen, VP of corporate programs and product development at the non-profit. The strategy is unique in that it's using location-based ads to raise awareness instead of to gain information to drive retail sales, he adds. "We're not actually capturing any information from the individual, we're simply driving them to the website."
The ads take users to a landing page on the PSHSA website, which has an e-consulting service (where users can ask questions via live chat), and download free educational materials about workplace violence. Since the campaign's launch on Feb. 19, more than 500,000 targeted ads have been served, and the click rate has been "well above industry average," Cullen says.
Overall, about 40% of the engagement has been "call to action" related, such as using the live chat feature or request more information via email, and about 30% has involved downloading content, he notes.
The campaign is part of a larger two-year focus on workplace violence in healthcare, says Henrietta Van Hulle, executive director of the PSHSA. Workplace violence was responsible for 639 workplace injuries to health and community care workers in 2013, according to the organization, which provides health and safety training and resources. Most of the evidence about why violence is increasing is anecdotal, but it's likely been driven by an increase in the number of people with mental health issues and dementia seeking treatment in acute care facilities, Van Hulle says.