Workopolis gets graphic
The job site is taking research data from its editorial content to make shareable graphics for its new ad campaign.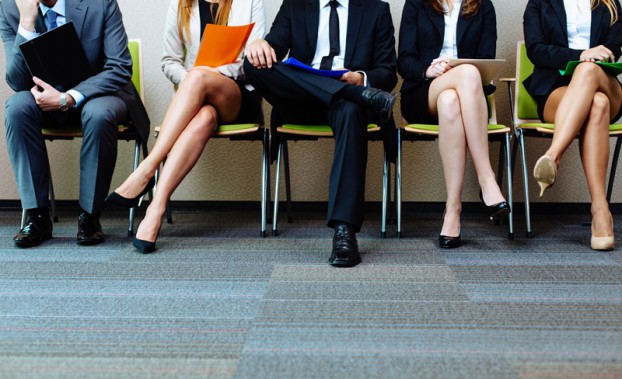 Taller than your peers? Blonde hair? You might be destined for a higher salary.
Job site Workopolis is taking its most compelling data points from its editorial section for use in infographic-style ads in print and on social media for a new campaign aimed at continuing the site's growth.
In its first placement, the site released an infographic showing some odd – and maybe unfair – correlations for why people have higher salaries, like drinking coffee, having a certain hair colour and even having sex more often.
The graphics, created by Toronto agency Zulu Alpha Kilo, are based on editorial research and content created in-house for Workopolis' advice section.
"We decided to take some of the more interesting headlines and information that we discovered editorially and render those into pieces that could grab people's attention and start a discussion," says Peter Harris, editor in chief at Workopolis. "It's really a coming together of our editorial strategy, the research we're doing, and our advertising."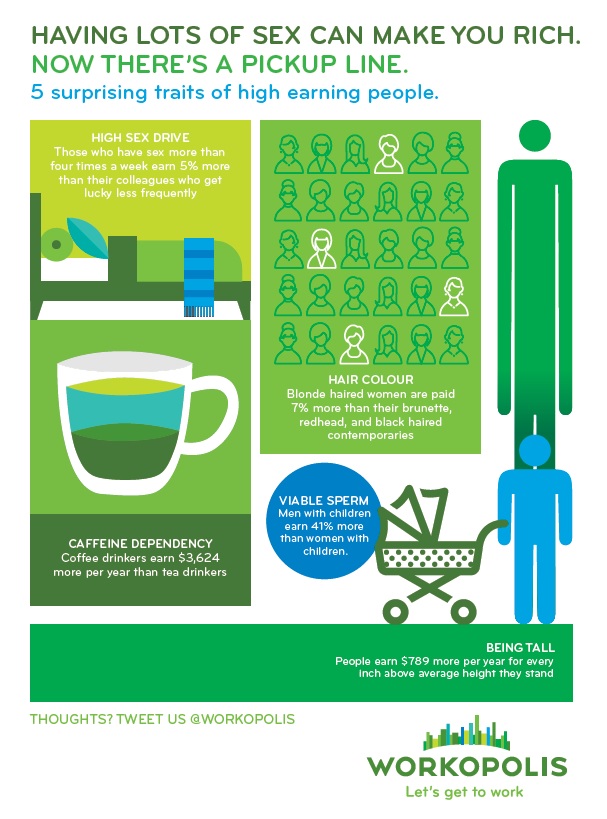 The brand is using its media partnerships with the Toronto Star, La Presse and Metro to run the print ads, with Media Experts taking on the planning. There's no end date for the campaign in mind yet, with more graphics set to be released through mid-summer. Future ads released will focus on other information job seekers need to know, like what not to bring to an interview.
The campaign stems from Workopolis' previous news-focused campaign, where it released editorial cartoons about events people were already talking about, like Rob Ford walking into a camera. "People like it when you're topical, when you're weighing in on the things they're talking about anyway."
Now, instead of being reactionary, the site is taking its most compelling content for use in its advertising to drive people to Workopolis' editorial section and spark discussions online.
The infographics have also been broken down into smaller "infograms" to be shared on social media. All of the activity there is organic, with Workopolis not putting paid support behind its social posts. "It's been generating quite a few discussions already," Harris says.
The idea is to drive career-minded Canadians to the site to learn more about the job market here and other labour-related news. Since the infographics can't show all the nuances of the stats, driving people to the site to better understand the content is also important.
In the past few years, competition has made the job site market here fragmented, but through new partnerships, "search innovation" and the emphasis on editorial, Workopolis has been growing, he says, adding that the site's editorial pages receive roughly 750,000 page views monthly.
Image courtesy of Shutterstock