Reitmans gets into jeans
The retailer is repositioning itself as more on-trend and youthful with its new denim campaign.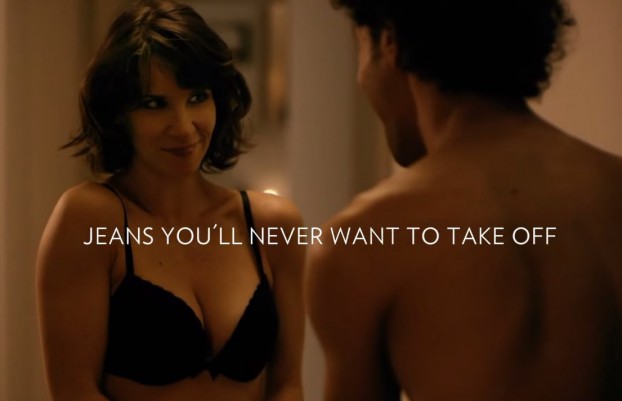 You know that moment when you finally find that great pair of jeans? Reitmans hopes you do.
For its new line of denim, which hit stores at the beginning of the month, the women's retailer has launched a campaign about the love women have for the right pair of jeans.
Centred around the hashtag #DenimLoveStories, the digital and in-store campaign is an attempt for Reitmans to reposition itself as a more trendy place to shop.
"We really wanted to leverage that kind of love-hate relationship that people have with jeans," says Jo-Ann Munro, creative director at Montreal's Marketelle, the women-focused arm of Marketel, which worked on the campaign.
The campaign features an online video, running as YouTube pre-roll, with a more risqué approach than what the brand has been typically known for, shot by Jean Marc-Piché at ALT Productions. It features a couple getting ready for the bedroom, but at the last minute, the woman decides she really doesn't want to take off her jeans. "I don't think it's something that you would have seen from Reitmans," says Caroline Pilon, marketing manager at Reitmans.
"We really wanted it to be about empowerment," Munro adds. The woman featured is in control – she takes off her own clothes, but when push comes to shove, she wants to keep those jeans.
The campaign includes store window displays and digital media, with media buying handled by OMD. A Facebook contest asks women to post a picture of their favourite jeans for a chance to win a trip to Mexico, and the brand has also launched a Google catalogue in the Edmonton market as a test, taking its traditional print flyer online.
Like other Reitmans lines, the denim offering includes options for petite and plus-size women, a key part of the brand's offering. "Overall, we're known for our great quality of fit for our pants but a little bit less for the fashionability of our jeans," Pilon says.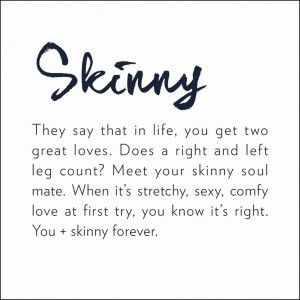 The brand also reached out to women and found that buying jeans was often considered an unpleasant experience – even on par with going to the dentist for some. But when that right pair comes along, it's often true love.

"[Women] want to be in style, they want to be on trend, but they also want to go somewhere where they're comfortable shopping," Munro also says, noting that not all women are comfortable shopping at trendy, fast fashion retailers like H&M and Forever 21.

Mid-priced retailers in Canada like Jacob and Mexx have had a tough time surviving, with Reitmans-owned Smart Set also announced its closure plans last year.

"I think that we're still in a good position at Reitmans, it's more taking a step back and analyzing our brand and where we want to go," Pilon says. The store has a perception of being for an older demo, so the brand is trying to target women around 35 to 40 now, she says.

Part of that was targeting women with a cheekier tone. Marketelle handled the copywriting for the individual stories around each denim style, such as boyfriend jeans and skinny jeans, for the product labels and store materials, and each story has a sort of playfulness to it, Munro notes.