The reality of retail
TraffikGroup's Troy McGuinness on why brands shouldn't ignore shopper marketing as a brand building opportunity.
By Troy McGuinness 
If you were to walk the displays of GlobalShop in Las Vegas last week you might have felt at first blush that there was not much new in the world of shopper marketing. But, you'd be wrong. That's because this conference was not about adapting the latest technology to add motion and pictures to your in-store. It was about companies who ignore the retail environment as a brand building opportunity do so at their own risk.
Of the seminars I attended, the ones that I found most interesting were those that had the same underlying theme. The reality is that as marketers, we need to stop looking at shopper marketing as a different conversation with the consumer and start looking at it as a continuation of the conversation we are already having elsewhere. Retail is not just a place to sell to consumers. It also needs to be a place to speak to them.
Of course, that's not to say the narrative that works outside of retail will work within, but what got a consumer into a store can't suddenly become something new once they reach the shelf. We need to look at this holistically, and make sure that the narratives we create have enough breadth in order to function just as well in-store as out-of-store. A lot of brands still struggle to continue this emotion and simply rely on functionality. But they shouldn't have to choose between the two.
One way we can get better at creating a compelling brand-based in-store experience is by thinking about how the consumer wants to shop versus how we want to sell. Consumers want personalization not only of products but of their shopping experience. We can use technology to give us data to help inform how we build, merchandise and sell in our retail spaces. Whether this technology is a touchscreen mirror in a change room, like in Rebecca Minkoff's flagship store in New York City, or a clothing label that allows infinite customizable designs, like Creyate, these brands understand the power of the retail environment and how to make it less about the store and more about the individual.
This works well when it comes to retailers, and less so when it is applied to CPGs. At this point we need to figure out how to maximize our shelf space and create a brand building moment. One piece of display media by Vancouver-based IQMetix allows for end-aisle displays to become their own microstore — so retailers stock shelves with what they can, but then the screen becomes a deeper dive into products and offerings.
More than ever consumers want to be a part of the brand narrative and there is no better place to have this happen than in the retail environment. It is no longer about "The three P's" (price, product and place) — consumers want to connect with brands that match their values and outlooks. We as marketers need to make sure that we don't ignore the relationship we have built with consumers during what is possibly the most important part in the path-to-purchase.
So, what did I learn in Vegas that shouldn't stay in Vegas? As marketers, we cannot take a superficial look at retail when building brands. If we do, we do so at the expense of the brand, its products and ultimately profits. Let's stop thinking about shopper marketing as shopper marketing and start thinking about it as just marketing.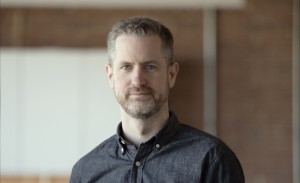 Troy McGuinness is VP and ECD at TraffikGroup.

Image courtesy of Shutterstock