Retail trends impacting the grocery business
Get the skinny on Nielsen emerging shopper trends that are set to impact the business before the decade is up.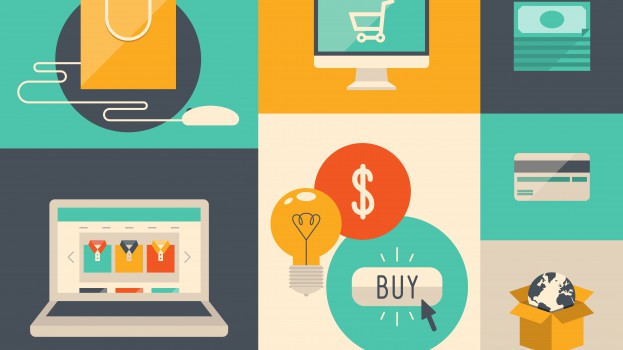 Marketers and retailers, get out your five-year plan: 2020 is in the offing, but never fear, Carman Allison is here to help you "stay ahead of the curve" of the change that's transforming (and equally threatening) the grocery business.
Back by popular demand at this year's Shopper Marketing Forum, the VP of consumer insights at the research company walked attendees through what's happening today in retail and online shopping, alluding to how the present trends will impact the landscape in 2020. Things are about to get very interesting in the business of shopper marketing. Here are few things you should know.
Where are we now in terms of retail growth?
In Canada alone, CPG growth is up 2% in dollars spent, and 0.5% in units sold. That's better than the U.S. where growth is up 1.3% in dollars spent, and down -0.6% in units sold.
The fastest growing product categories today:
Processed meat (up 12%)
Home meal replacements (up 9%)
Vegetables (up 6%)
Meat (up 6%)
Hot beverages (up 5%)
Product categories curtailing growth:
Shaving (down 3%)
Household products (down 2%)
Cold beverages (down 1%)
Retailer growth is relatively static:
Grocery (up 1%)
Drug and health (up 2%)
Convenience and gas (up 3%)
Mass merchandise (up 2%)
However, some retail categories are suffering, in large part because of e-commerce:
Office supply (down 16%)
Electronics (down 15%)
Department store (down 5%)
Types of retailers leading the growth:
Ethnic retail stores (up 30%)
Online stores (up 21%)
Dollar stores (up 13%)
Health food stores (up 4%)
Retailers estimated to benefit the most from Target's exit:
Walmart 35% (of the volume shift)
Costco 19%
Shoppers Drug Mart 10%
Canadian Tire 3%
Where are we headed in online shopping?
Online shopping for CPG is projected to more than double, from 2.1% in 2015 to 5.3% in 2020.
Allison noted that online shopping for food items is still very niche, mostly because people want instant grocery gratification. Shoppers have to plan their meals each day, and they want the ingredients the moment they need them.
Retailers and brands should look for ways to make online shopping as convenient as possible. So, Allison points to services that help free consumers from the shackles of everyday shopping chores:
17% say they would take advantage of home delivery of groceries
15% would prefer to order online and pick up inside the store
11% would use drive-thru pick-up services
And finally, how are urbanites shopping retail today?
The geological makeup of Canada and their average monthly spend:

51% suburban (spending an average of $4,102)
28% urban (spending much less, closer to $3,443)
21% rural (spending the most, around $4,357)

Urban versus rural habits:

19% of urbanites read store flyers on a smartphone, versus 10% of those in rural areas
12% eat out often and are foodies/grocerants, versus 8% in rural
32% of males are the primary grocery shopper, versus 19% in rural